Big day, big excitement. It's publication day for A KNIGHT OF THE SEVEN KINGDOMS, with simultaneous hardcover releases scheduled for the US (Bantam Spectra) and the UK (Harper Collins Voyager).
This will be the first collection of the three Dunk & Egg novellas that I have published to date: "The Hedge Knight" (originally published in Robert Silverberg's anthology LEGENDS), "The Sworn Sword" (from LEGENDS II), and "The Mystery Knight" (from the anthology WARRIORS, edited by Gardner Dozois and yours truly). All together in one place for the first time, so you no longer need to track down three separate (and in some cases, out of print) books.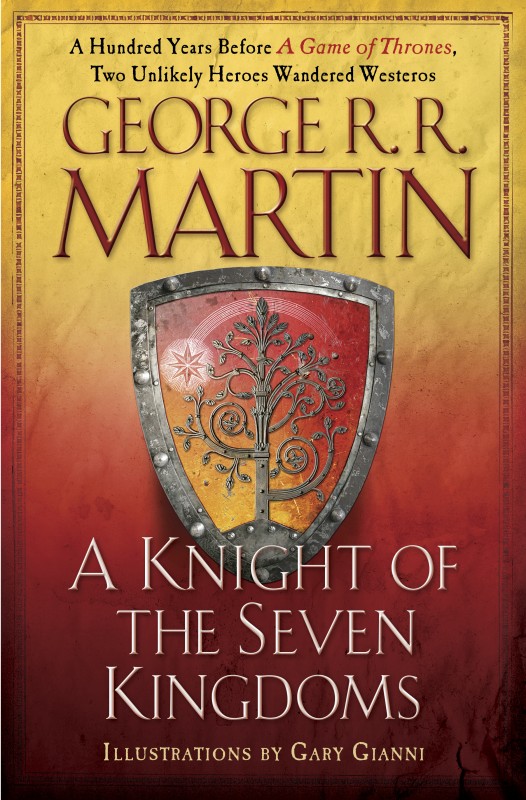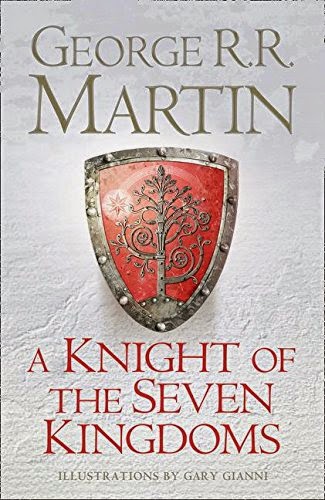 British edition
Depending (of course) on which side of the pond you find yourself, one or the other of the two editions should be available today from your favorite local bookstore or online bookseller.
The American edition is on Amazon at http://www.amazon.com/Knight-Seven-Kingdoms-Song-Fire/dp/0345533488/ref=sr_1_1?s=books&ie=UTF8&qid=1444154684&sr=1-1
The British edition can be found on Amazon UK at http://www.amazon.co.uk/Knight-Seven-Kingdoms-Song-Prequel/dp/0007507674/ref=sr_1_1?s=books&ie=UTF8&qid=1444154759&sr=1-1&keywords=a+knight+of+the+seven+kingdoms
For those of you who have yet to make the acquaintance of Dunk & Egg… these are stories set in Westeros about ninety years before the opening of A GAME OF THRONES, when the Targaryens still sat the Iron Throne.. They chronicle the adventures of the hedge knight called Ser Duncan the Tall and his young squire Egg as they travel across the Seven Kingdoms.
And yes, before those of you from other lands across the sea speak up, it is true that the book has already been published in a dozen other languages. That's because we wanted to do something rather special with the English-language editions, but many of my foreign publishers were not willing to wait.
For those who did wait, however, the "extra" is ART. Gorgeous, stunning, evocative, lovely illustration. We asked the amazing GARY GIANNI to illustrate the book, and Gary was so taken with the stories that he said he declined to do just the half-dozen pieces we originally asked for, insisting instead that he be allowed to illustrate the entire book. Needless to say, we LOVED the idea. I grew up and was weaned on the illustrated classics of my childhood with art by the likes of Howard Pyle and N.C. Wyeth, and the prospect of having one of my own books done the same way thrilled me no end.
And here it is, and believe me, it's everything I could have dreamed of. Here's just a sample, to whet your appetites: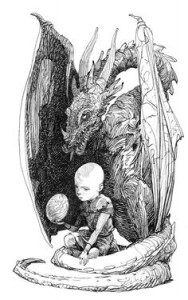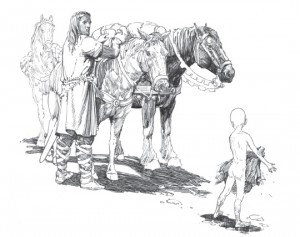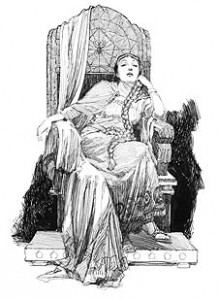 Enjoy!