Can't make the signings in Belfast on November 3 or Dublin on November 5?
Maybe the third time will be the charm. I'm coming to London as well.
I'll be appearing at Forbidden Planet's megastore on Wednesday, November 11, to sign copies of the new Harper Collins trade hardcover of SONGS OF THE DYING EARTH, the Jack Vance tribute anthology, and any of my other books as well.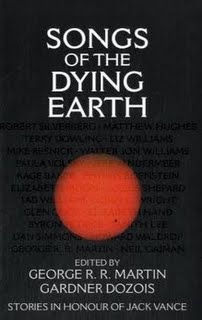 Forbidden Planet
179 Shaftesbury Avenue
London
WC2H 8JR
If you can't make the signing, but would like to order a signed book mailorder, phone the store at 0207 420 3666 and I am sure they will be happy to oblige you. You can also order a copy over the internet. Just click here:
http://forbiddenplanet.com/events/2009/11/11/george-r-r-martin-songs-dying-earth/
The signing will begin at 5:30 pm. Or 17:30 for you folks over there.
See you there!
Current Mood:
null