Friends, fans, and autograph collectors… here's your chance. We're doing another great fundraiser for our friends at the Wild Spirit Wolf Sanctuary down Candy Kitchen Way, and for "the Westeros Pack" http://www.wildspiritwolfsanctuary.org/westeros_pack.php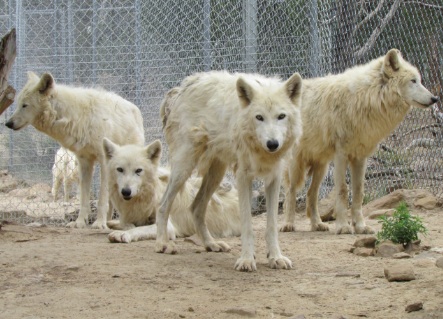 For one week only, we're offering all sorts of signed GRRM and ICE & FIRE books and other collectibles will be available for those who help out with donations large or small. For more details, go to http://www.wildspiritwolfsanctuary.org/game_of_thrones_westeros_pack_charity_auction.php
We were going to start the drive at midnight tonight… but we've decided to add even more prizes, giveaways, and signed books, so it will take another day or two before the fundraiser goes live. Once it does, it will run for a week.
Watch the Wild Spirit site for more details. And once the flag goes up, give generously.
It's for the wolves.
Current Mood:
null