Everyone needs a little magic in his life.
So come join us at the Jean Cocteau next week, for MAGIC & MYSTERY WEEK. Starting this Friday, the whole week will devoted to wizards, sorcerers, illusionists, and practitioners of the dark arts (like screenwriting).
For starts, we have three movies opening.
DESPERATE ACTS OF MAGIC is a delightful new romantic comedy about magicians.
<lj-embed id="410″ />
THE PRESTIGE… well, what can I say? Based on the novel by Christopher Priest, this tale of a bitter feud between two rival magicians is becoming a classic, and may well be the best film about the world of magic ever made. Directed by Christopher Nolan, adapted from the novel by Jonathan Nolan and Christopher Nolan, it stars Hugh Jackman, Christian Bale, Scarlett Johanssen, and Michael Caine.
<lj-embed id="411″ />
And, for our midnight shows, we have THE RAVEN, Edgar Allen Poe by way of Roger Corman, starring Vincent Price, Peter Lorre, and Boris Karloff. (Yes, and Jack Nicholson, believe it or not).
<lj-embed id="412″ />
The movies are just part of Magic and Mystery Week, however.
We also thrilled to present the first live-in-person magic ever offered at the Jean Cocteau: three performances by the Amazing MISTY LEE, straight from LA's famed Magic Castle. Misty will be performing three shows only, so be sure to catch them if you're in the area.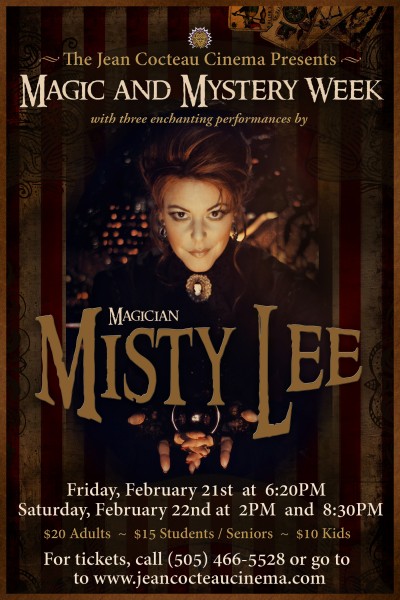 And last, but certainly not least, on Sunday February 23, we will be joined at the Cocteau by JONATHAN NOLAN, screenwriter on THE PRESTIGE and MEMENTO, showrunner on PERSON OF INTEREST, and all around terrific talent. Jonathan will be introducing THE PRESTIGE and answering questions about the film… and he and I will also be doing a dialogue about scriptwriting and adaptation on Sunday afternoon. Should be fun.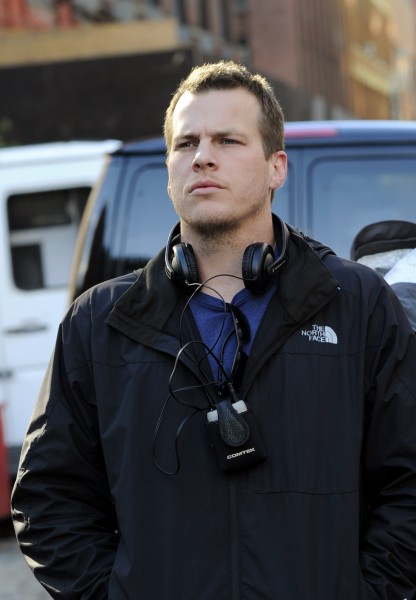 Advance tickets to the movies, the magic shows, and the dialogue are all available on the Cocteau website.
So come join the fun. We promise not to saw you in half.
Current Mood:
null