Last month I did a local television interview with Lorene Mills, of REPORT FROM SANTA FE.
For those of you who cannot get enough of me talking, here's the link:
http://reportfromsantafe.com/episodes/view/211/george-r-r-martin-author-game-of-thrones/
Lorene has had a very eclectic guest list over the years. A lot of New Mexico politicians, to be sure, but also artists, writers, and even stranger types.
She's a big Peter S. Beagle fan as well, and interviewed him when he was here a few weeks back with THE LAST UNICORN.
Speaking of which: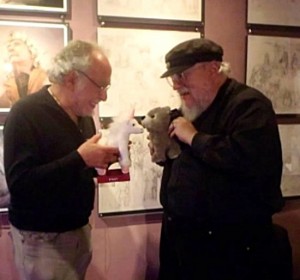 Current Mood:
null