… to Santa Fe.
Yes, yes, it's coming to the rest of the country too. HBO will broadcast episode one of season 4, entitled… ooops, sorry, don't think I am allowed to reveal the title yet… on Sunday, April 6.
But on Saturday, March 29, 375 lucky New Mexicans will get a chance to see what the rest of the country will need to wait another week and day for. I am thrilled to announce that on that day, by special arrangement with HBO, we will be presenting three advance screenings of episode 401 at the Jean Cocteau Cinema.
Last year, many of you will recall, HBO had a gala Season 3 Premiere in Los Angeles, with a huge red carpet screening at Grauman's Chinese Theatre, followed by an incredible party at the Hollywood Roosevelt Hotel across the street. Even if you weren't there, you probably saw the pictures. That LA premiere was followed by advance screenings and premiere parties in San Francisco and Seattle, which were almost as exciting.
Our Santa Fe event will not be THE Premiere for season four. One of those is in the works, for a city considerably larger than Santa Fe and a theatre considerably larger than the Jean Cocteau, but I will leave it for HBO to make that announcement when the time is ripe.
Our Santa Fe screenings will follow the big red carpet premiere, the way San Francisco and Seattle followed LA last year. We expect to have a red carpet too, though I make no promises about who might show up to walk on it… besides myself, of course. I'll be there, for sure.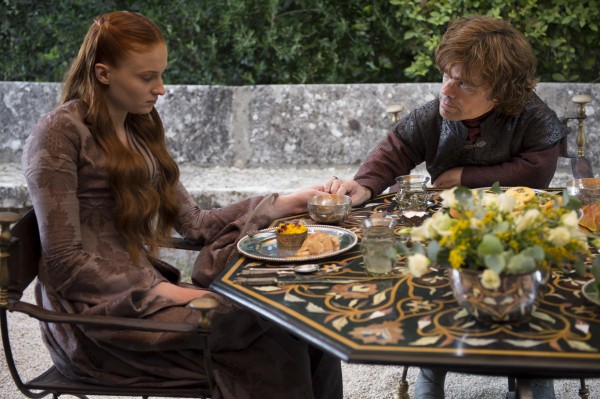 photo Macall B. Polay HBO
The Jean Cocteau is a small hall, with only 125 seats, so we will be showing the episode three times.
The evening screening is by invitation only. That's the red carpet screening. And there will be a huge party following at the Sanbusco Center right across the parking lot from the Cocteau. That's by invitation only too, alas. Sorry.
But we wanted to do something for the fans as well. So even before the VIP screening and party, we'll be showing episode 401 twice that day, for a few lucky members of the general public. There will be one screening in the afternoon, and one that morning. And here's something cool: the first show, the morning show, will be the Spanish language version of episode 401. New Mexico has a huge Hispanic community, and we wanted to include them as well… so in a sense, the Santa Fe premiere WILL be a world premiere… for Spanish. (The afternoon showing will be English).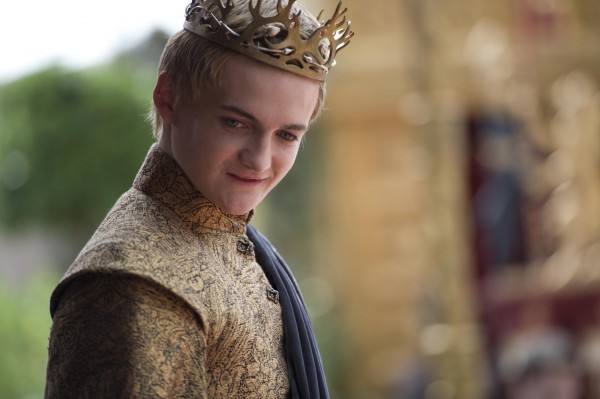 photo Macall B. Polay HBO
I hear you asking… "how do I get tickets to the Santa Fe premiere of season 4??"
Two ways. Luck and determination.
We have 125 tickets for each show. About 75 of those seats will be given away ahead of time, as door prizes to those attending the weekly GAME OF THRONES marathon shows, and various other movies showing at the Jean Cocteau. The marathons are first come, first seated, and we can't always fit everyone in — some nights we've had to turn away as many as a hundred, when the lines were just too long — but those who do get in are all given a raffle ticket, and at the end of the evening, we draw the names of a few lucky winners out of a dragon's egg. We have other door prizes as well, so even if you don't win the coveted season 4 premiere tickets, you may go home with a calendar, a Funko Pop doll, a signed book, a movie pass, a stuffed direwolf, or some other goodie.
((The next marathon screening is this Wednesday. We will be screening episodes six, seven, and eight from season two, Kit Harington will be joining us via Skype, Spirit Wolf Sanctuary will be bringing up two of their wolves… and yes, we expect to give away four tickets to the season four premiere, two to the English language screening, two the Spanish. Each ticket admits two. So get in line early if you want your chance to win)).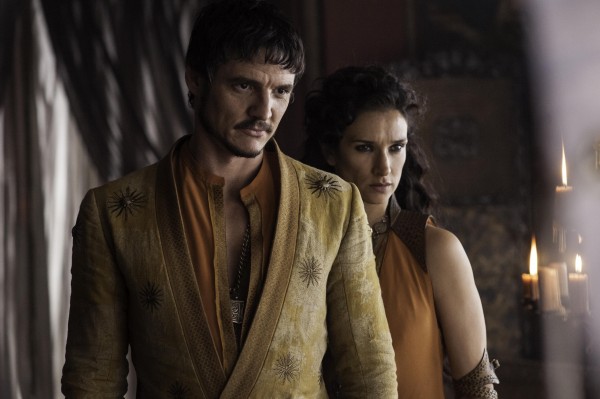 photo Helen Sloan HBO
Not all the tickets will be given away as door prizes, however. We are holding back about forty for both the morning and afternoon showings. Those will be awarded the same way the tickets to our marathon showings are : first come, first seated.
There's lots more surprises in store, but I will save those announcements for later down the line. For now, suffice it to say:
WINTER IS COMING TO SANTA FE!
Current Mood:
null