FIRE & BLOOD, the first volume of Archmaester Gyldayn's history of the Targaryen kings of Westeros, has just been released in trade paperback by my friends at Random House.   If you missed the hardcover (shame on you), here's your chance to catch up.
But let me say, as I have a hundred times before, this is not a novel.   It is an imaginary history.   If you like reading history, real or fantastic, you will probably enjoy it.   If you go in expecting a conventional novel, you won't.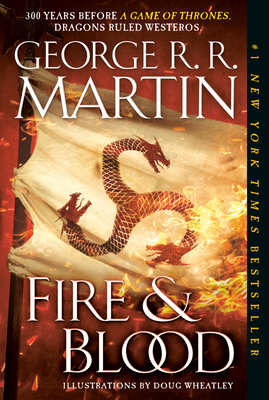 We have autographed copies of the new trade paperback edition available from Beastly Books.  We also have some stock of the hardcover, for those of you who would prefer that.   Check them out — with all our other offerings — at https://jeancocteaucinema.com/beastlybooks/
Of course, the book is also available from your favorite online bookseller and your local brick-and-mortar bookshop.  (If they are open).   Those guys don't have the signed copies, though.
FIRE & BLOOD covers the Targaryens from Aegon's Conquest through the regency of the boy king Aegon III.
And if you're curious as to what the new HBO show HOUSE OF THE DRAGON will cover… yeah, you want to pick this one up.
Happy history.
Current Mood:

satisfied