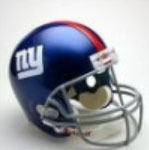 A couple of months back I did a long Skype interview with NFL star Chris Long, a star with the Rams, Patriots, and Eagles.
It was a lot of fun, a long free-ranging talk about all sorts of things.
And now it's up on YouTube, in five parts.   Check it out.
Current Mood:

satisfied