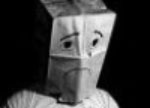 Watching Adam Gase coach the New York Jets makes me wonder where Rich Kotite is, now that we really need him.
There is no future for Gang Green with Gase coaching.
Lure Bill Parcells out of retirement.   Bring back Rex Ryan.   Get Jim Harbaugh out of Michigan.   Make a play for Lincoln Riley.  Please, please, please.   Anything, anyone.   I cannot bear the shame.