You cannot build a house all alone.   Especially not a HOUSE OF THE DRAGON.
HBO recently announced a full-season ten-episode pickup for HOUSE, the first GAME OF THRONES successor show to go to series.   The show is based on material from my imaginary history, FIRE & BLOOD.  Ryan Condal wrote the pilot script and the series bible, and will serve as showrunner for the series, together with director Miguel Sapochnik.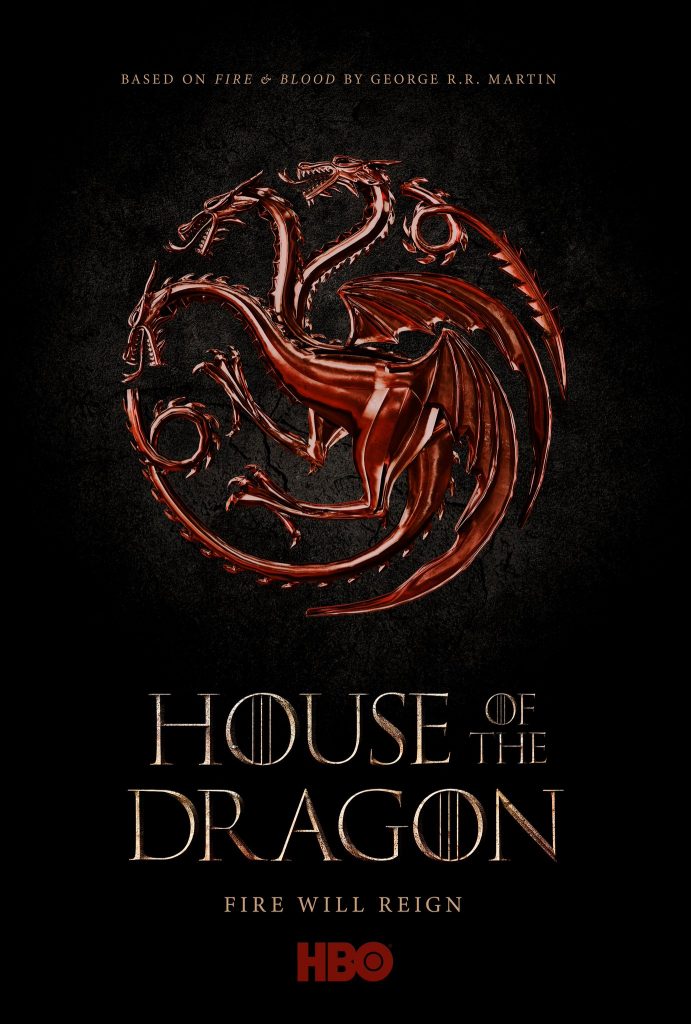 Even Aegon the Dragon couldn't conquer the Seven Kingdoms all by himself, however.   He needed the help of his sisters Rhaenys and Visenya.  Ryan and I had some great assistance as well, and I wanted to give a tip of the crown to three talented and hard-working young writers who helped to bring this one home.   WES TOOKE was Ryan's right hand man on COLONY, where he served as an executive producer and wrote thirteen episodes.  CLAIRE KIECHEL is a young playwright out of New York who came to HOUSE OF THE DRAGON after stints on Netflix's THE OA and HBO's new WATCHMEN series.  TI MIKKEL came to the show from my own Fevre River Packet Company, where she's served as a writer's assistant, helped in the development of a series of short films I hope to produce, and is spearheading the development of TUF VOYAGING as a television series… when she's not working on her own novel.
Those unfamiliar with the way television works may wonder… if Ryan Condal wrote the pilot and the bible, what did Wes and Claire and Ti do?  The answer is: a lot.  They sat with Ryan every day in a writer's room at HBO for months, talking story, going over drafts, giving notes, correcting errors (not that Ryan or I ever made any, no sir, not us), catching inconsistencies, discussing character and plot, offering ideas and suggestions, filling in gaps, breaking down the episodes to come and drawing up a roadmap for the first season and all the seasons to follow.   The HOUSE OF THE DRAGON could never have been built without the help of Ti, Claire, and Wes, three terrific young storytellers.   They have my thanks, and Ryan's.
Current Mood:

pleased