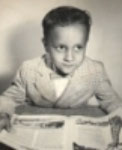 The last stop on my October travels was Asbury Park, New Jersey, where I was inducted into the New Jersey Hall of Fame.
I was born and raised in Bayonne, as most of my readers probably know by now, but I left New Jersey in 1966 for Evanston, Illinois, to start my college education at Northwestern University.   I never really returned, except for visits… but I do visit often, since almost all of my family is still in Jersey, along with a few old friends, a lot of memories (mostly good, some less so), and a big piece of my heart.   Also, New Jersey still has the best pizza in the world (New York and Connecticut are very close, though).   You can take the boy out of Jersey, I guess, but you can't take Jersey out of the boy.
Asbury Park is one of the iconic Jersey shore towns.  When I was growing up, a lot of my friends and schoolmates spent their summers down on the Jersey Shore.   If not at Asbury Park, then at Atlantic City, Seaside, Tom's River, Keansburg, or one of the other shore towns.   Splashing on the beaches, eating salt water taffy, strolling the boardwalks, riding roller coasters and other rides in the old amusement parks.   Not me.   We were projects kids, we did not even own a car, so we spent our summers in Bayonne, mostly.   Water all around, but no beaches (though once or twice each summer we'd get to take an excursion boat from Brady's Dock across the street from the projects to Rye Beach or Far Rockaway).   The only amusement park I got to visit was Uncle Milty's, right down First Street, where I could blow my allowance playing Skee-Ball… and would eventually land my first job, running the Tubs O' Fun for the kiddies one summer.   I think I got paid twelve dollars a week (in a pay envelope, with a ten and, yes, a two-dollar bill).
I had never been to Asbury Park before this visit, but I have to say, I was charmed by the place.   The sand, the surf, the boardwalk… iconic old bars like the Stone Poney and the Wonderbar… lovely grand houses and old hotels, a downtown that felt like stepping back in time… all in all, a cool town to visit.  And of course the awards ceremony was great fun.  As a Mets fan, it was a great honor for me to be inducted by Ed Kranepool of the Amazin' Mets of 1969, and Todd Frazier of the current squad… and to share the night with Jason Alexander, Harry Carson, Bart Oates, Martha Stewart, Bon Jovi, Southside Johnny and the Asbury Jukes, and many more incredible Jerseyites.
Before the ceremony, I was also thrilled to be able to meet a couple of my favorite Giants from the Superbowl champions of 1986, Harry Carson and Bart Oates.   Bart actually let me try on his Superbowl ring!  And Harry showed me his Hall of Fame ring, which was big enough for four of my fingers.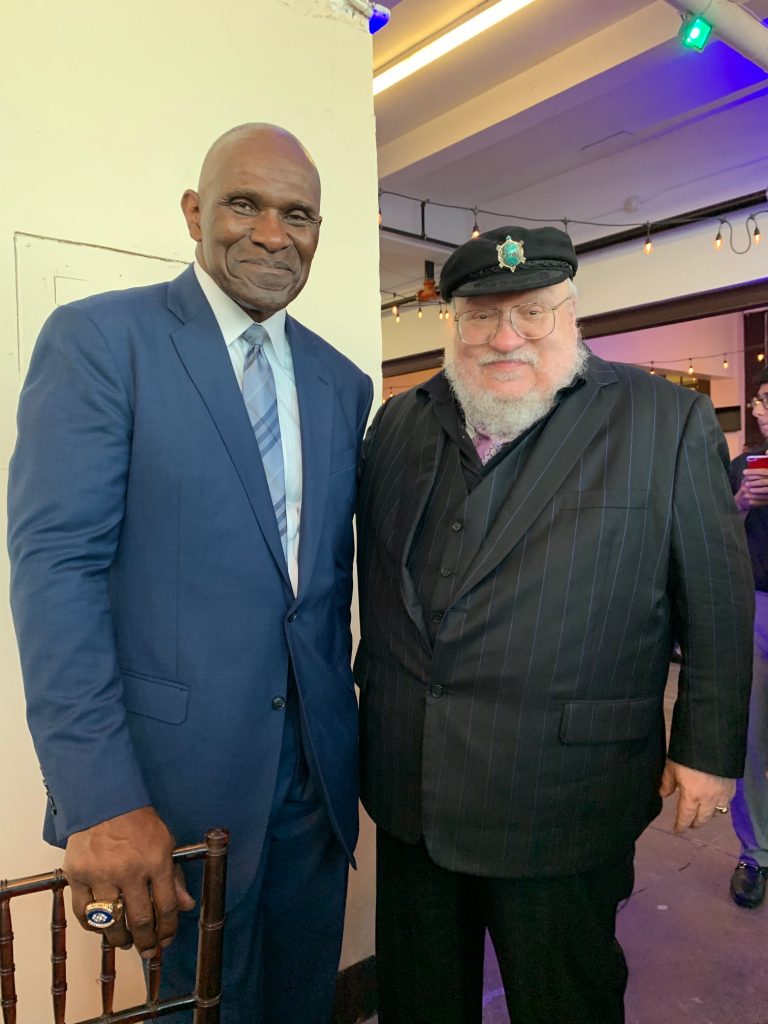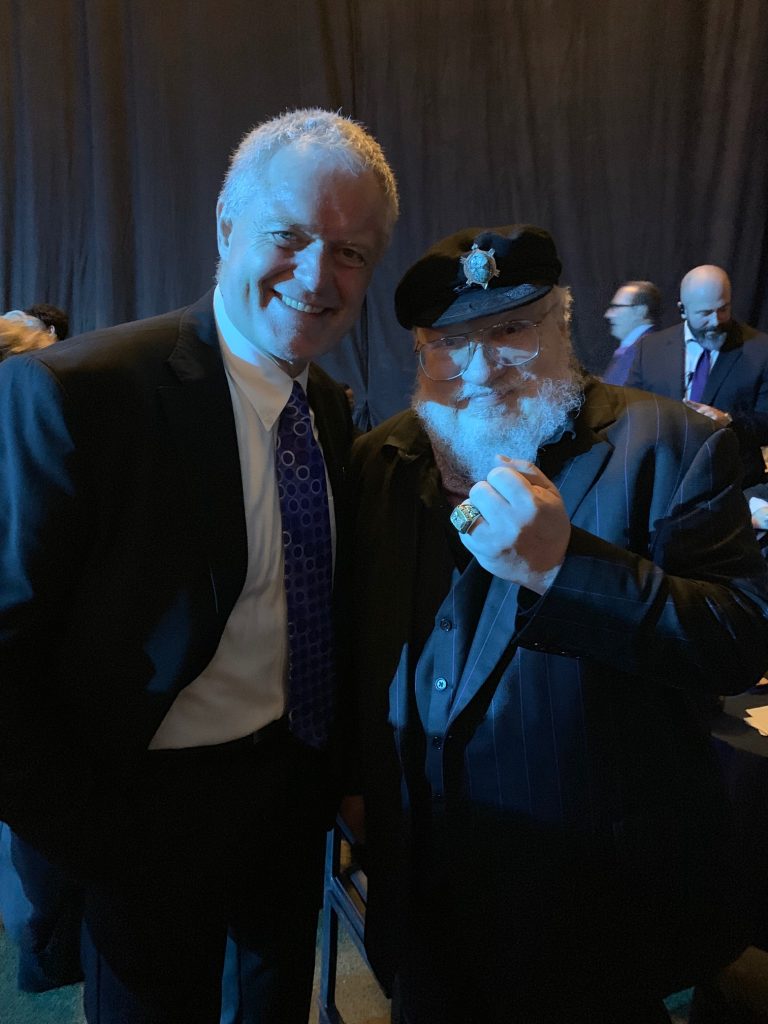 Having my family present for the induction ceremony made it even more special.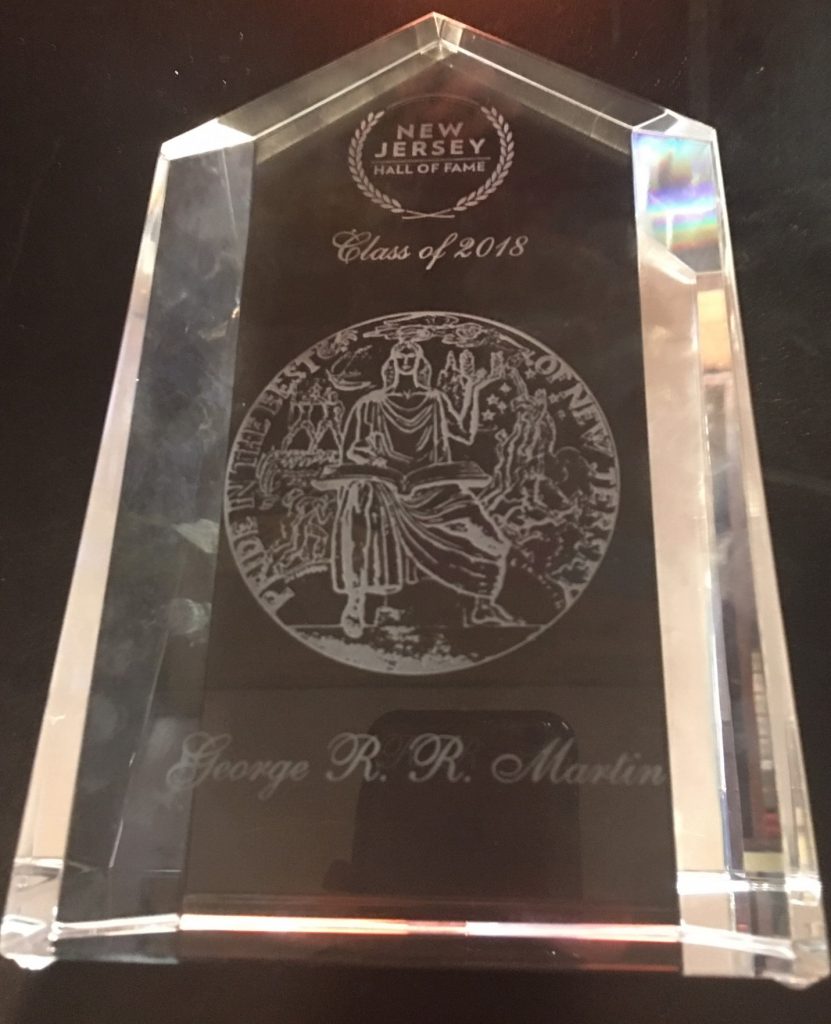 I am told the permanent home of the New Jersey Hall of Fame will be in American Dream, the new mega-mall that just opened in the Meadowlands across the parking lot from Giants Stadium.   Yes, the former Xanadu, decades in the building.   Meanwhile, there are plaques of us at Newark Airport.   That's cool.   I like the idea of being on an airport wall down from the Boss.
Current Mood:

bouncy