Ogre Jenni speaking! I am one of George's minions who helps out at Jean Cocteau Cinema.
This February and March we celebrate the incredible work of Tony DiTerlizzi, illustrator and co-creator of The Spiderwick Chronicles!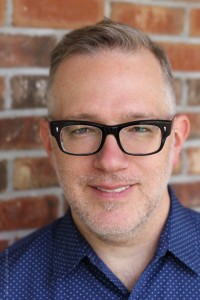 On Tuesday, March 1st at 4:00 p.m. (Mountain Standard Time), we will feature a special screening of the 2008 film adaptation of The Spiderwick Chronicles (PG). Afterward at 6:30 p.m (MST), we have the privilege of welcoming DiTerlizzi to our cinema for a Q&A and book signing! Tickets are $10 for event admission only, or $35 for event admission and a copy of Arthur Spiderwick's Field Guide. If you can't make it to Santa Fe, make sure to check out Jean Cocteau Cinema's Periscope feed at 6:30 p.m. (MST) on March 1st to watch the event live!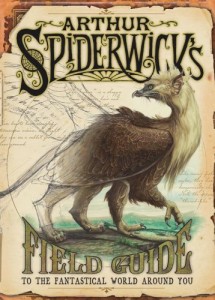 The Jean Cocteau Cinema Gallery currently showcases a selection of DiTerlizzi's original illustrations and giclee prints, which are available for purchase. For inquiries about art sales, like us and send us message us on Facebook! We will happily send you a packet with some information, but please give us at least 24 hours to respond.
In addition, signed copies of The Spiderwick Chronicles, and several other books featuring DiTerlizzi's award-winning illustrations, will be available for purchase at our online bookstore on March 4th.
See you at the Cocteau!
<lj-embed id="684″/>
• THIS MESSAGE IS BROUGHT TO YOU BY THE MINIONS OF FEVRE RIVER •