/>
This is Minion Raya speaking to share some exciting news on behalf of GRRM.
George is proud to be the first to announce production and progress on the official SONG OF ICE AND FIRE calendar for 2017 which will feature art by the deeply talented Didier Graffet. Although this year has only just begun we couldn't wait to share a preview of Didier's fantastic work for next year's calendar.
And here it is, the New Cover for 2017.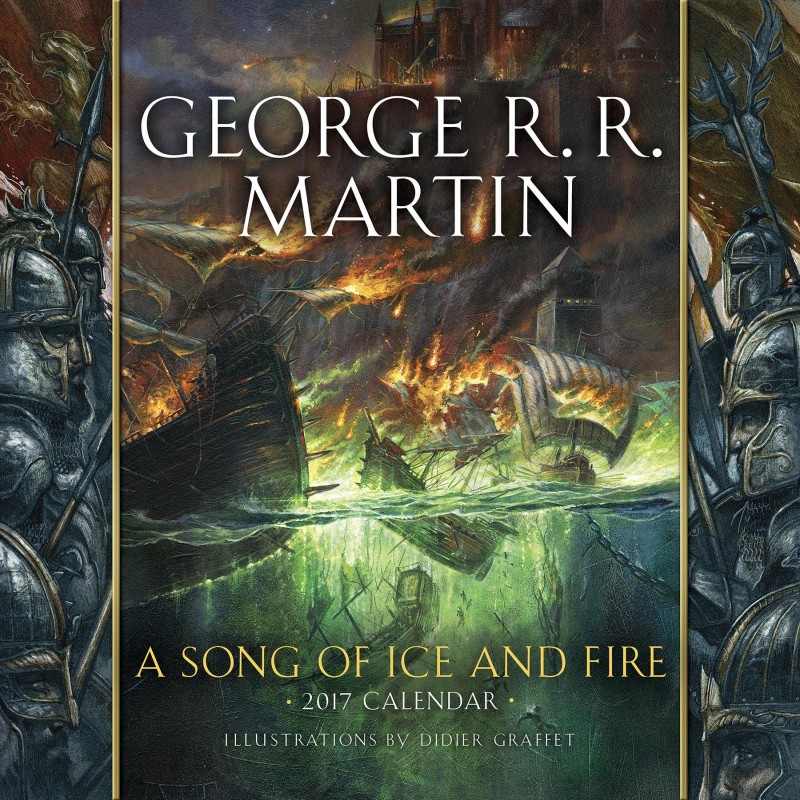 And this compelling depiction of the Battle of the Blackwater is just the beginning!
Keep an eye out for more announcements and updates about next years calendar.
Fun fact, the piece below we actually have hanging in our office library and also how we first became familiar with Didier's work. It was on display at the World Science Fiction and Fantasy Convention during their renowned yearly traveling art show. No relation to Westeros, just an outstanding painting and a good taste of what's to come.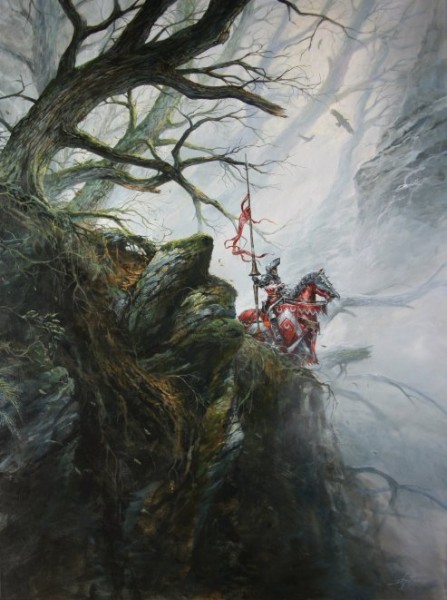 Links to the rest of Didier's work to get your imagination flowing.
French site: www.didiergraffet.com
English site: www.didiergraffet.com
-THIS MESSAGE HAS BEEN BROUGHT TO YOU BY THE MINIONS OF FEVRE RIVER-