Awards season is upon us.
The Golden Globe nominations have just been announced. And once again GAME OF THRONES is a finalist in Best Television Series – Drama. Congrats to David Benioff, Dan Weiss, HBO, and our amazing cast and crew. This year we are up against OUTLANDER, MR. ROBOT, NARCOS, and EMPIRE.
Will we win? Maybe. We've been nominated before, but never won — but that was true of the Emmy Awards as well, until this year, so maybe this time will prove to be the charm in the Globes as well. Actually, none of the nominees in this category have ever won, so someone is going to be taking home a Globe for the first time. I'm glad to see OUTLANDER getting some recognition, after being snubbed by the Emmys; it's a superb show. Never watched the other three, so it's hard to say how they stack up.
Sad to say, none of our actors were nominated. Boo, hiss. Lena Headey deserved a nod for sure, and some of our other regulars as well.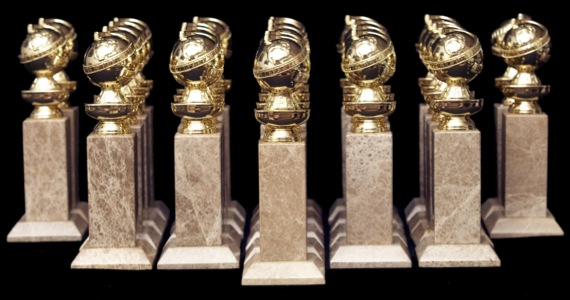 For a full list of those who were, go to:
http://www.hollywoodreporter.com/lists/golden-globe-nominations-complete-list-847494
OUTLANDER did very well with noms for Tobias Menzies in Supporting Actor and Catrionia Balfe in Lead Actress, both well deserved… but the Hollywood Foreign Press should really have made it three by nominating Sam Heughan too. He was amazing as Jamie Frazier.
The film nominations were a mixed bag, in my opinion. Very pleased to see MAD MAX:FURY ROAD up for Best Drama, and Bryan Cranston nominated for his performance as Dalton Trumbo in TRUMBO… a superb film that deserves a lot more attention than it's getting.
Also pleased to see the nominations for THE MARTIAN… but wait… THE MARTIAN is up for Best Comedy or Musical?????? Was that for Mark Watney's toe-tapping rendition of "Get Me Home Before I Starve To Death?" Or maybe that ever popular musical number, "Growing Potatoes in Poop, Heigh Ho?" I mean, c'mon guys, a nomination is a nomination, but…
Meanwhile, on other fronts, the Writers Guild of America also announced their screenwriting nominations. GAME OF THRONES is up twice. David Benioff and Dan Weiss and Bryan Cogman and Dave Hill are up collectively as a writing staff, up against the writing staffs of MR. ROBOT, MAD MEN, BETTER CALL SAUL, and THE AMERICANS.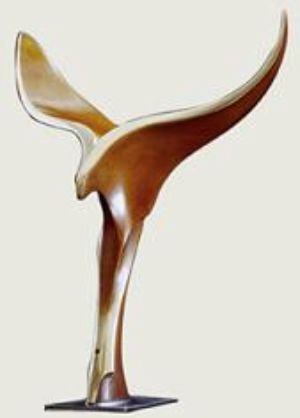 David and Dan are also nominated for best single episode for "Mother's Mercy," competing with episodes of NARCOS, THE LEFTOVERS, THE GOOD WIFE, MAD MEN, and BETTER CALL SAUL. For a complete list of finalists, go to:
http://awards.wga.org/wga-awards/nominees-winners
Finally, we also have acting nominations from the Screen Actors Guild, which can be found here:
http://variety.com/2015/film/awards/sag-award-nominations-2016-nominees-full-list-1201657169/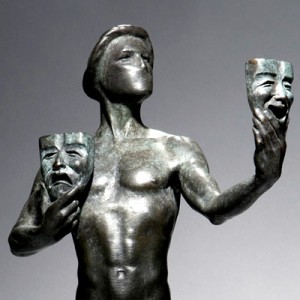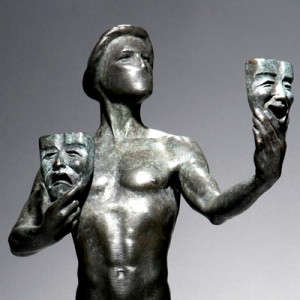 SAG gave GOT three nods: Outstanding Performance by an Ensemble in a Drama, Outstanding Action Performance by a Stunt Ensemble… and Peter Dinklage for Outstanding Performance by a Male Actor in a Drama.
My congratulations to everyone who was nominated. You deserved it! And my condolences to all those who were not. You were robbed!