We have another great author event at the Jean Cocteau this Monday, March 9.
Bestselling novelist LISA SEE will be joining us, to talk about her new novel CHINA DOLLS.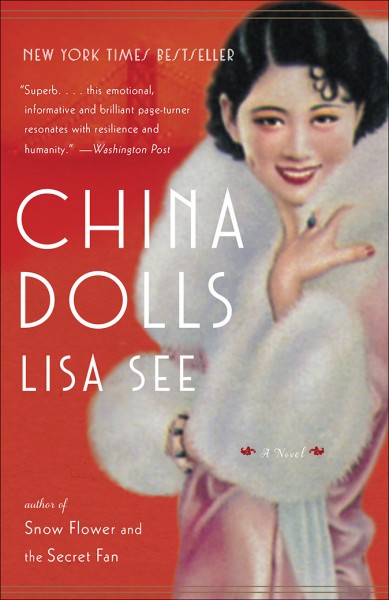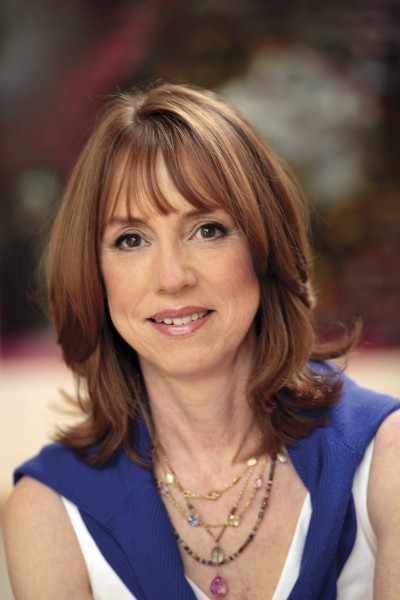 CHINA DOLLS tells the story of three young women who meet at the glamorous and exclusive Forbidden City nightclub in San Francisco in 1938.
SOME REVIEWS FOR CHINA DOLLS:
!œA spellbinding portrait of a time burning with opportunity and mystery.! !"O Magazine
!œIn her impeccably researched and distinctive historical saga of desire and ambition, betrayal and revenge set amid the glitz and debauchery of burlesque entertainment on the !˜chop suey circuit,' See again lavishly explores the thorny intricacies of female friendships.!!"Booklist
!œ[S]tellar. . . .The depth of See's characters and her winning prose makes this book a wonderful journey through love and loss.! !"Publisher's Weekly (starred review)
!œA welcome spotlight on an overlooked segment of showbiz history.!!"Kirkus Reviews
!œThe Chinese American nightclub era comes to life in See's latest novel. . . . colorful and fascinating historical touches tie the story together perfectly and form an exquisite backdrop for the adventures of three friends.!!"Library Journal
"Engaging!¦ China Dolls is blessed with characters and story lines that are interesting indeed."!"USA Today
!œ[A] captivating, profoundly American story!!"Miami Herald
!œ[A] fascinating portrait of life as a Chinese-American woman in the 1930s and !˜40s.!
!"New York Times Book Review
!œ[S]uperb. . . . this emotional, informative and brilliant page-turner resonates with resilience and humanity.! !"Washington Post,
!œSee offers the perfect summer read in this flamboyant, historical novel. "China Dolls" is packed with engaging period details about fashion, food, film and music and also addresses serious gender and geopolitical issues. . . . a sweeping, turbulent tale of passion, friendship, good fortune, bad fortune, perfidy and the hope of reconciliation.!
!"Los Angeles Times
!œLisa See's latest novel, China Dolls, is her most penetrating since Snow Flower and the Secret Fan.!!"Seattle Times
"China Dolls plunges us into a fascinating history and offers an accessible meditation on themes that are still urgent in our contemporary world. The women's story explores burning questions about the possibilities of friendship, the profound effects of betrayal, the horrors of prejudice and the nature of ambition – especially female ambition. . . . These Asian artists were true pioneers, breaking ground, chasing vast dreams, subverting stereotypes simply by appearing onstage against the odds. Here, in China Dolls, they have found another stage of sorts, another place to rightfully shine.!!"San Francisco Chronicle
!œLisa See loves discovering people and stories that have been forgotten, lost or deliberately hidden away. Through memoir and historical fiction, she recovers those lost stories and breathes new life into them.!!"Orange County Register
The event starts at 7:00 pm. Admission is FREE with the purchase of a hardcover book, $5 with the purchase of a paperback, and $10 without book purchase. In honor of the occasion, our bar will be serving some authentic period cocktails from the Chinese cabarets of San Francisco between the wars.
For more about Lisa See and her work, visit her website at http://www.lisasee.com/
Current Mood:
null