As promised, here are the rules for the Jean Cocteau's Creepy Doll Contest:
Creepy dolls will be judged based on originality, creativity, characterization, artistic quality, and the ability to be inventive. Voting by the Queen of Creepy, Ellen Datlow, on Sunday, March 15, at 6:30 pm when winners will be announced.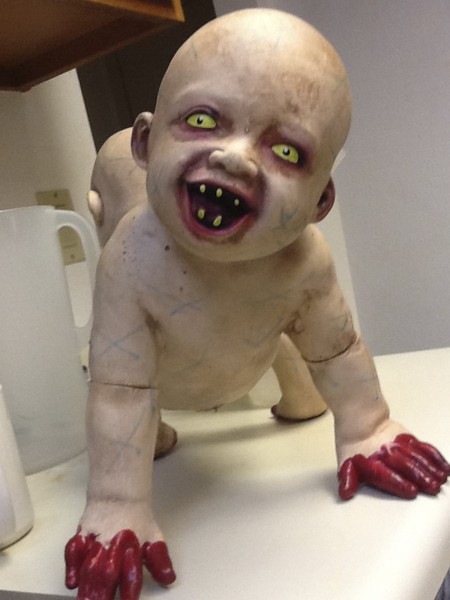 Submission Rules
Each participant may submit 1 doll each
Size limits: 6 to 24 inches tall
Dolls must be supported for display
Antique or dolls ravaged by weather and/or time are acceptable for submissions
Entry dolls must be named and have a place card attached to support for display
Contest Timeline
Submissions Begin: Monday, February 23, 2015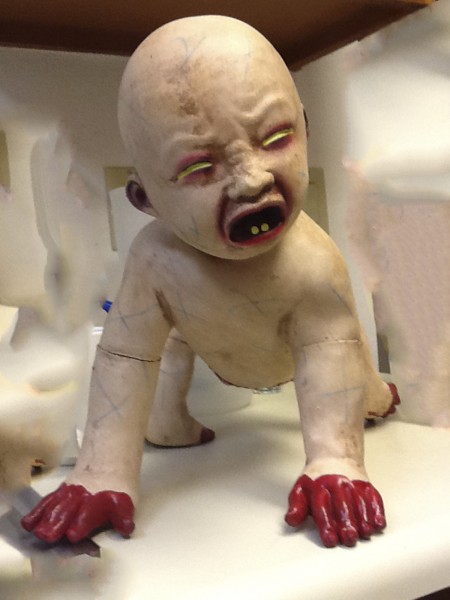 Email your image to Sam Haozous at deadmartyr@yahoo.com (subject to approval) Dolls may be sold on consignment at the Jean Cocteau Cinema should artist choose to do so. Dolls must be shipped and arrive at the Jean Cocteau Cinema no later than Friday, March 13, 2015. Any entries arriving after deadline date will be disqualified. Any further questions, contact Sam Haozous at the email provided.
Submissions End: Saturday, March 14, 2015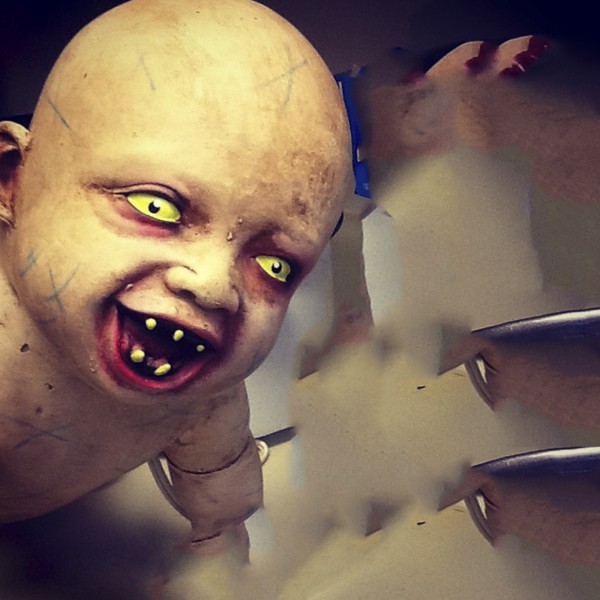 ((The creepy two-headed doll above is by Sam himself, and will be on hand to welcome the competitors… but as Sam is on our Cocteau staff, his little boy/girl is not eligible)).
Current Mood:
null