So GAME OF THRONES failed to win either of the Writers Guild Awards it was nominated for. Congrats to THE GOOD WIFE and TRUE DETECTIVE and all the other winners.
All is not lost on the awards front, however. ROGUES won a Stabby!
The Stabby is given by the folks on Reddit. ROGUES won as last year's best anthology. Which is very cool. Thank you, Redditters. And thanks to my co-editor, Gardner Dozois, and to an amazing lineup of writers, whose talents made the book what it was.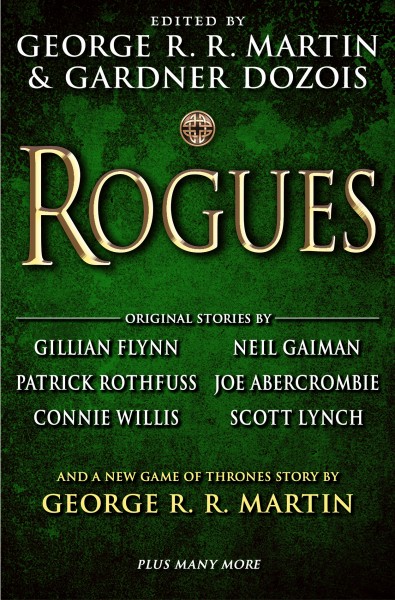 The trophy is very cool as well: an engraved dagger. I have not received mine yet, but here's a picture of someone else's: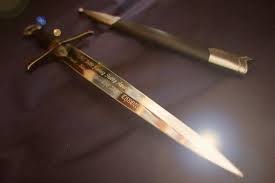 I am informed that Gardner Dozois and I will both receive one of these. I'll post a picture when it turns up. And it will be great to have an award that I can use to stab my enemies. Battering them to death with my Hugos just takes too long.
For a full list of the Stabby winners, go to:
http://www.reddit.com/r/Fantasy/comments/2rh018/best_of_rfantasy_2014_the_results_thread/
Meanwhile, on other fronts, we've also been informed that the audiobook of DANGEROUS WOMEN (the previous massive crossgenre anthology that Gardner and I put together) has been nominated for an Audie Award. We're a finalist in the category of Short Story Collections. For a full list of nominees, check out: https://www.audiopub.org/Audies15/2015_Audie_Awards_Release.pdf
Thanks again to Gardner and to our writers, to Janet Stark and all the great folks at Random House Audio, and to the amazing cast of voice actors and readers they assembled: Claudia Black, Scott Brick, Karen Dotrice, Jonathan Frakes, Iain Glen, Janis Ian, Stana Katic, Inna Korobkina, Jenna Lamia, Lee Meriwether, Emily Rankin, Maggi-Meg Reed, Fred Sanders, Allan Scott-Douglas, Sophie Turner, Harriet Walter, and Jake Weber.
Current Mood:
null