Circle October 6 on your calendar.
My friends at Bantam have just informed me that will be the day that A KNIGHT OF THE SEVEN KINGDOMS in released in English, collecting all three of my "Dunk & Egg" novellas — "The Hedge Knight," "The Sworn Sword," and "The Mystery Knight" — between one set of covers for the first time.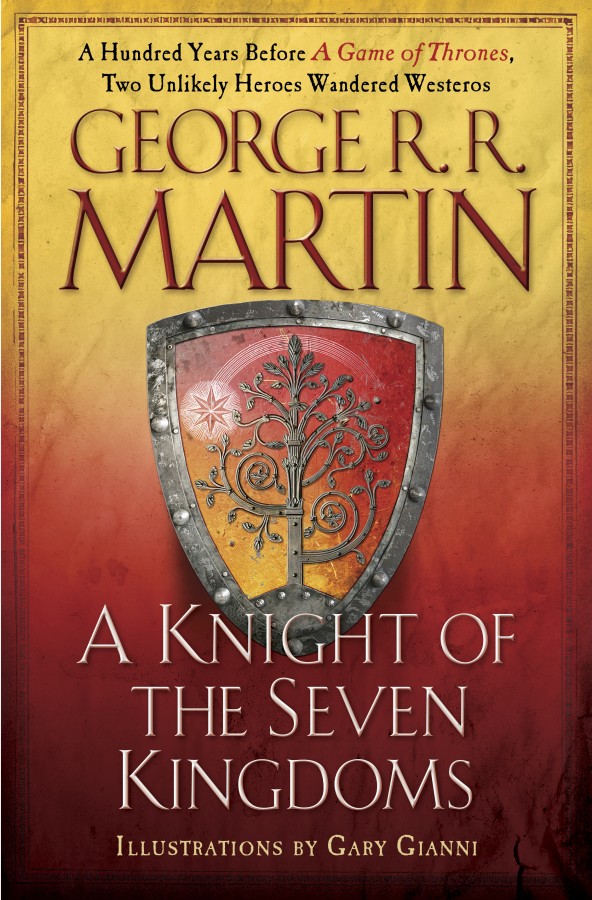 Many of you, of course, will have read the adventures of Ser Duncan the Tall and his squire Egg in their original appearances in LEGENDS, LEGENDS II, and WARRIORS. But A KNIGHT OF THE SEVEN KINGDOMS will have a lot more than the three stories. We wanted this to be an illustrated book, so we went to the amazing Gary Gianni and asked him to do some art for us, thinking perhaps we could include seven or eight interior illustrations. Gary turned us down. He loved the stories, he said, but he'd only do it if he could illustrate the entire book, with art on virtually every page.
We said yes, of course, and Gary has been drawing for the better part of two years. Most fantasy fans know Gianni's artwork from his work on PRINCE VALIANT, on the Wandering Star limited editions of SOLOMON KANE and BRAN MAK MORN, and of course for his stunning 2014 ICE & FIRE calendar, but we think A KNIGHT OF THE SEVEN KINGDOMS may be his best work to date.
This is going to be an amazing book, one I will be very happy to have my name on — beside that of Gary Gianni, surely among the very best fantasy artists of all time. (And damn it, folks, it is LONG past time that he was nominated for a Hugo).
Current Mood:
null