For all you Wild Card fans waiting for the newest volume — FORT FREAK, the twenty-first installment in our field's longest running shared world — check out Tor.com, where they have just put up a sample from that volume: Melinda Snodgrass's story, "The Rook," introducing Francis Xavier Black, rookie cop, beginning his first tour at the infamous Jokertown precinct.
http://www.tor.com/stories/2011/06/the-rook
And if that's not enough to whet your appetite, there's also a sample from Cherie Priest's interstitial story, "Rat Race," available on my own website at:
http://www.georgerrmartin.com/wc-s.html
Check 'em out, and reserve your copy of FORT FREAK at your favorite local bookstore.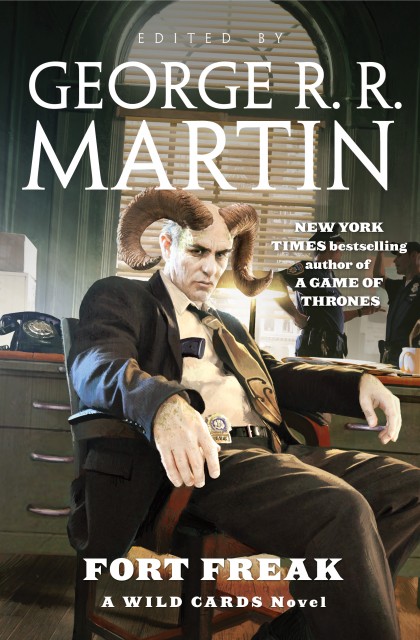 FORT FREAK will be published on June 21.
Current Mood:
null