Gencon, the big summer gaming convention, has come and gone in Indianapolis. I was not there myself, but Jim from Dark Sword has forwarded me some amazing pictures of Cersei from the painting competitions, and I couldn't resist the urge to share them.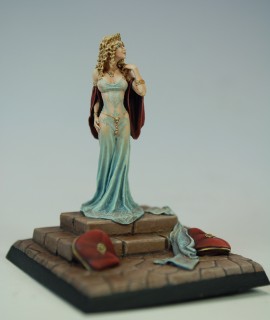 The figure, of course, is from Dark Sword Miniatures. You can get your very own copy, and lots of other Ice & Fire figures besides, from their website at http://darkswordminiatures.com/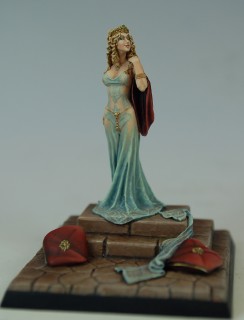 The sculpt is from the incomparable Tom Meier. You can see a lot more of Tom's sculpts, and his own range of figures, at his Thunderbolt Mountain site: http://www.thunderboltmountain.com/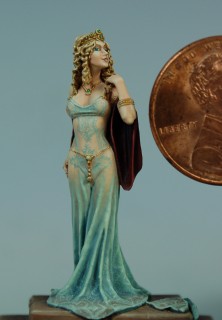 The painting is by the amazing Marike Reimer, of Destroyer Minis. Check out some of her other paint jobs at http://www.destroyerminis.com/
Her Cersei was the queen of the Gencon painting competition this year, winning 1st place in GenCon overall single mini, Dark Sword single mini, Ice & Fire range 1st overall, and Dark Sword Best in Show.
All, in my opinion, well deserved.
Current Mood:
null