And it did not take you very damn long to figure out the second role as well.
The part of Shae, the camp follower that Bronn the sellsword finds before the battle of the Green Fork and delivers to Tyrion Lannister, will be played by the amazing SIBEL KEKILLI.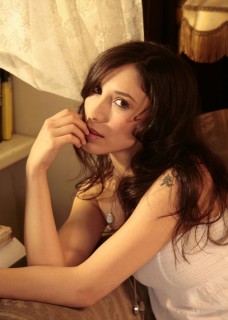 Shae needs no introduction to any Ice & Fire reader, I would imagine. If you've forgotten her, you obviously weren't paying attention, so get off the internet at once and go and reread the books. There may be a pop quiz.
Sibel Kekilli is a German actress of Turkish descent, who crashed onto the film scene in a big way in 2004 in an award-winning film called HEAD-ON, after being discovered by the casting director while shopping in a mall in Cologne. She's won both the Bambi Prize (the deer) and the Lola Award (cherry cola, L-O-L-A Lola, and if you missed that clue, you obviously haven't been listening to enough Kinks). The Lola is the "German Oscar," and Sibel has actually won it twice. She's also won the Tribeca Award and the Golden Orange Prize.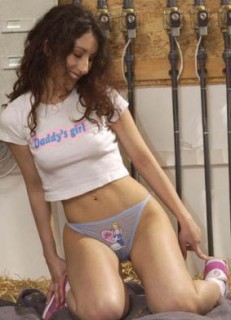 I want to say a few words about her audition, which I thought was extraordinary. A lot of beautiful young women read for Shae. The scene they were reading was the first meeting between Shae and Tyrion, in his tent on the Green Fork the night before the battle. Shae is a camp follower, a prostitute, and she is, of course, coming on to Tyrion in a big way. There is a LOT of sexual heat in the scene, as written and as played. And all of our Shaes were sexy as hell. Watching them one after another would fog up anyone's glasses.
But there's another dimension to Shae as well. She's not as practiced and hardened at this as a more seasoned pro. There's still a girl next door quality to her, a sense of vulnerability, playfulness, and, yes, innocence. And it's that quality Tyrion responds to, that quality that brings him back to Shae, and drives all that follows. He knows what she is, consciously, but down deep he wants to believe that he has found another Tysha.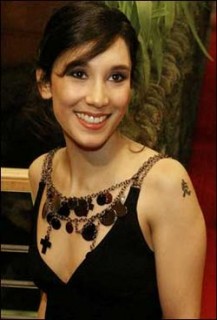 All of our Shaes were hot as hell. But only a handful of them captured that other quality, maybe three out of twenty, and Sibel was the standout. It's easy to see why she has won all those awards. Watching those auditions, any red-blooded male would want to take every one of our Shae candidates to bed. But Sibel made you fall in love with her as well.
She's going to be amazing. And I can't believe you figured out who she was so fast!
Current Mood:
null