It saddens me to announce that we've had a casting change on the HBO series.
My old friend Roy Dotrice, who had been scheduled to play the part of Grand Maester Pycelle, has had to withdraw from the show for medical reasons. Roy was a colleague of mine from our days together on BEAUTY AND THE BEAST, where he played the part of Father. More recently, he was my own personal choice as the reader on the audiobooks for A SONG OF ICE AND FIRE, and did a wonderful job of reading the first three volumes (a schedule conflict required us to use a different reader for book four), playing all the parts and giving each character his own distinctive voice. Roy would have magnificent as Grand Maester Pycelle, and I was eagerly looking forward to seeing his council scenes with Varys, Littlefinger, and Ned.
Unfortunately, his health does not permit him to continue at this time. I just spoke with Roy, who is presently in Los Angeles receiving treatment. He tells me that his doctors say that, with three or four months of treatment, he should be back to his old self, and "right as rain" by Christmas. David and Dan and the folks at HBO were as distraught about losing him as I was, and all of us wish him a speedy and complete recovery. Once Roy is back to full health, we hope to find another role for him in the series. After all, he's played them ALL on the audiobooks.
Good luck, Roy. All your fans and friends will be thinking of you.
Meanwhile, back in Belfast… they have this saying in the theatre, you know the one… "the show must go on." And so it must. The redoubtable Nina Gold and her team faced a huge task in finding someone to fill the shoes of a Roy Dotrice, but as ever, they have done a smashing job. The role of Grand Maester Pycelle will now be played by JULIAN GLOVER.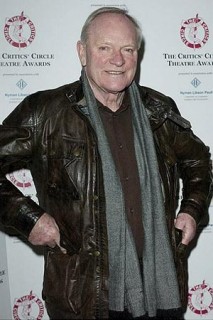 Glover has a list of credits in stage, screen, and television that's just as long as that of Dotrice. The two of them have worked together, in fact — when I mentioned him to Roy, he responded that Glover was "my old mate from the Royal Shakespeare Company."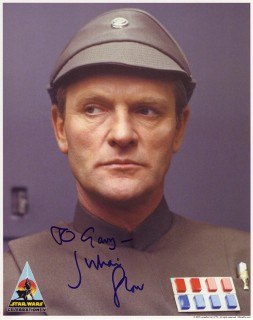 Our new Pycelle will be no stranger to fans of SF and fantasy. He was an Imperial officer in THE EMPIRE STRIKES BACK, and he's appeared in DOCTOR WHO, TROY, HARRY POTTER AND THE CHAMBER OF SECRETS, INDIANA JONES AND THE LAST CRUSADE, and even SPACE: 1999, among countless other films and television shows. More recently, he's been seen in THE YOUNG VICTORIA and in the forthcoming PRINCESS KAUILANI (with the lovely Tamzin Merchant).
Roy Dotrice will be missed, but Julian Glover will make Pycelle his own, we have no doubt. Last I heard, he was already in Belfast, being fitted for a long white beard.
Current Mood:
null