The big HBO fact sheet, seen below, announced a whole bunch of new castings. Too many for me to discuss all at once, unless I wanted to devote the whole day to it. Which I don't. I have a big monkey to wrestle.
Let me say a few words about a few, however. (I'll get to the others in good time).
In the part of Marillion the singer (who is NOT named after the band), we have EMUN ELLIOTT, a young Scottish actor who has recently appeared in BLACK DEATH with Sean Bean.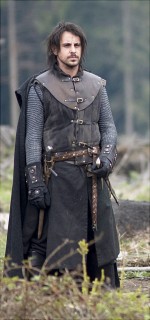 He could almost pass for a member of the Night's Watch in that gear, I think. His other credits include MONARCH OF THE GLEN and an SF crime drama called PARADOX.
EMUN ELLIOTT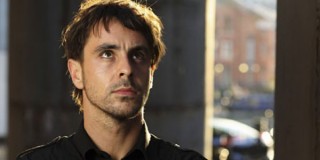 He did not actually play the lute in his auditions, so I can't say whether he will be singing his own songs when that time comes.
As Maester Aemon, we have PETER VAUGHAN, another truly amazing British character actor with a resume that stretches back to 1954 and includes appearances in such classic films as THE 39 STEPS, VILLAGE OF THE DAMNED, TIME BANDITS, THE FRENCH LIEUTENANT'S WOMAN, and many many more. He's worked with Alfred Hitchcock and Walt Disney, and his TV credits include everything from THE SAINT to THE PALLISERS to WAR AND REMEMBRANCE. He's going to be a sensational Maester Aemon.
PETER VAUGHAN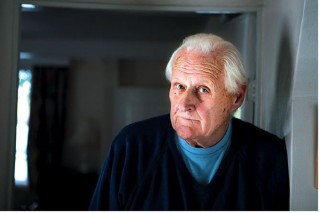 Equally distintinguished is the resume of the actress who will play Old Nan, one of Aemon's rivals for the title is oldest living resident of the Seven Kingdoms (Walder Frey is up there too, but he hasn't been cast yet). Her name is MARGARET JOHN.
MARGARET JOHN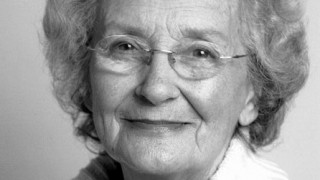 Born and raised in Wales, Margaret John has been acting professionally since 1960. British audiences known her best for her recurring role as Doris in the television series GAVIN & STACY. SF fans may remember her from her appearances on DOCTOR WHO and BLAKE'S 7. But her credits go on and on forever, and her Old Nan was a delight.
As for my latest round of clues… yes, you solved this one too. Give yourselves a pat on the head. You guys are impossible to fool for long.
So let me confirm. The part of OSHA will be played by NATALIA TENA.
NATALIA TENA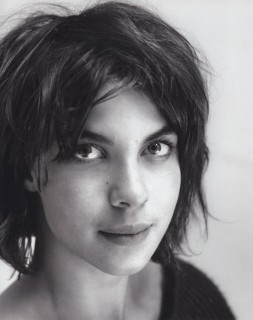 "Arthur and Morgana are familiar with this wildling wench," I said. The wildling wench is Osha, of course. Natalia appeared with Jamie Campbell Bower in HARRY POTTER AND THE DEATHLY HALLOWS and with Eva Green in WOMB. JBC will play Arthur and Eva Green will be Morgana in the new Starz series CAMELOT.
"In the books she has not met Theon's sister (yet). Real life? Well… " Osha has not encountered Asha in the novels, no. But Natalia went to school with singer Lily Allen, the sister of Alfie Allen, who will play Theon in the series.
"Actress and character both made a splash," I wrote. The scene used in the audition was the godswood scene where Bran comes on Osha bathing in the pool beneath the weirwood. And Natalie took a celebrated skinny dip during a music festival a year ago, as reported in the British press.
Fantasy fans will know Tena best for her portrayal of the purple-haired Nymphadora Tonks in the Harry Potter films. When I saw that she was reading for Osha, my first thought was, "She's great, but no way, she's too young and too hot." Then I saw her reading, and none of the other Oshas had a chance. Her charisma grabbed me by the throat and I could not take my eyes off her. David and Dan felt the same way. We're all thrilled to have her.
So that's four. Discuss amongst yourselves. My monkey is waiting.
Current Mood:
null