The ranks are filling out on HBO's GAME OF THRONES.
Ser Barristan Selmy, Barristan the Bold, the Lord Commander of the Kingsguard, will be played by Ulsterman IAN MCELHINNEY, Belfast born and bred.
Ser Barristan is a veteran of tournament and battle, and McElhinney a veteran of stage and screen who has been acting professionally since 1981. He was a pope on THE TUDORS, a captain on HORATIO HORNBLOWER, a priest, a doctor, a detective… though I believe this is his first turn as a knight. He's no stranger to the Paint Hall, though; the huge shipyard soundstage where we'll be doing much of our filming was also the place where they built the CITY OF EMBER, in which he had a role.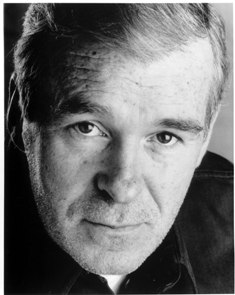 McElhinney is another terrific addition to our cast. He's a splendid actor, and his readings captured all of Ser Barristan's dignity and nobility. I can't wait to see him in his Kingsguard armor and long white cloak.
Current Mood:
null