FYI, the Ice & Fire calendars have just arrived here from DBPro for signing. The huge boxes in which they came had both pretty well disintegrated in transit, which gave me some worry, but the calendars themselves seem unharmed.
All of them appear to have the Jon Snow cover.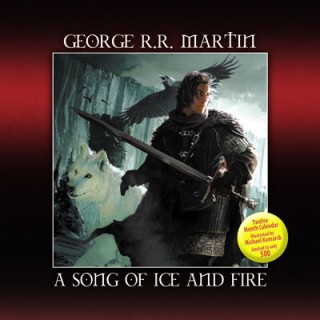 There are quite a lot of them. I will get to signing ASAP, and it may take me a few days to deface them all. I need to get some silver markers too. That should show up best on the black, glossy covers.
As promised, I'll post here as soon as the job's done and the calendars are on their way back to the Dabels.
Thanks for all your patience.
Current Mood:
null