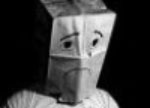 Well, at least the Jets did not lose this weekend.
They had a bye.
The less said about the last two Giants games, the better.   It does not help that half the team seems to be injured, including half the offensive line and most of the top wideouts.   We had a rookie who was flashing some great moves at receiver, to be fair, but now he is hurt too.
The past few years — maybe longer than than, the months and years have been flashing by in a blur and I have lost track — I have pretty much forgotten what a "day off" looks like.   I have so much to do, so many projects, books and films and television shows, even a railroad, that I have been working seven days a week for longer than I care to remember.   EXCEPT during the NFL season, when I take Sundays off to watch the Jets and Giants games.   Sundays used to be a nice restorative for me.   The thrill of victory, the agony of defeat… usually, with two teams, there was a good chance that at least one of them would be competitive.
No longer.   The Jets and Giants are both awful, and the rare signs of progress (like two weeks ago) always prove illusory.
I do not have the energy to dissect games like today's Giants loss to the Rams.
Life is miserable and full of pain.
Might as well work.
Current Mood:

depressed