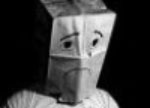 Well, today was my name day, and my birthday gift from the Giants and Jets were two more losses.
Pretty depressing.
In many ways, a replay of last week.   The Jets were terrible, just awful.  Awful offense, awful defense.   The 49ers scored a Td on the first play of the game with an 80 yard run from scrimmage.   That never would happened if Jamal Adams was still in green and white.   Every game, every play, letting Adams go looks worse and worse.   Sure, sure, you can say maybe the Jets will pick up some future Hall of Famers with those draft choices.   Maybe, perhaps, mayhaps.  But it won't happen.   Adams, however, is a sure bet to go into Canton if he keeps playing at this level the rest of his career.  Sadly, he won't go in as a Jet.  Oh, and letting Robby Anderson go is looking pretty bad as well.  Darnold has no one to throw to.   If they keep playing at this level, Gang Green will be competing for the #1 overall pick in the 2021 draft.
The Giants lost too, of course.   But just like last week, it was a much better loss… if any loss can be considered good.   Danny Jones committed too many turnovers, and of course the loss of Saquon to injury was devastating.  For the game, the season, and maybe for Big Blue's future.   He was and is the best player on the team.   That being said, despite the turnover and the injury, the Giants hung tough and were in the game right up to the final play.   One more completion from Jones, on the last play of the game on the Bears goal line, and we're talking about a come-from-behind victory instead of a second loss.   But… sigh… it did not happen.   So both the New York teams are 0-2.
Oh, and the fake crowd noise continues to be annoying.   Especially when the guy in the booth dialed up a chorus of BOOs from the "home town" crowd in Chicago on a penalty that went New York's way.   Come on, NFL.   That is so stupid.  What's next, a laugh track?
Anyway… life is meaningless and full of pain.   At least where football is concerned.
(Yes, that's a lot of other misery going on outside the stadiums, but I will save that for another post).
((Comments allowed, but only for NFL football.  Off topic comments will be trashed)).
Current Mood:

grumpy