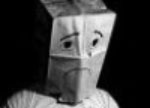 Life is meaningless and full of pain.   At least on Sunday.
The Jets and the Giants did it to me again.   Two more losses.   Horrible losses.
The Giants lost their first two games, but at least they were competitive.   They hung tough in those contests, even had a shot at winning or at least taking the lead late in the game.   Not today.   Today the G-Men looked as bad as the Jets.   The 49ers crushed them.   A debacle, start to finish… and what was worse, they lost to a backup quarterback and San Francisco's junior varsity defense.   Depressing.
Come the afternoon game, the Jets were miserable again.   The season's first two losses were hideous, but this was the worst one yet.    Adam Gase needs to be fired.   Jets ownership thinks he is an offensive genius, yeah… but you know how you can tell if a coach is an offensive genius?   Their offenses score some points.   The Jets are getting worse, not better.   And Sam Darnold, our heralded quarterback of the future, is regressing.   He threw three INTs this afternoon, and gave up a safety.   He was supposed to be the best prospect in his draft class, but right now he is looking like the worst.   Gase is supposedly a "quarterback whisperer."  I have no idea what he is whispering to Darnold, but it isn't working.   Looking at the schedule in the weeks to come, Gang Green could easily go 0-8 or 0-9, unless they win one soon.
Most of the year, I work seven days a week.   The exception has always been Sundays in the fall, when I take off to watch NFL football.   This year, that is starting to look like an exercise in masochism.
Current Mood:

discontent