The last days of the Rox are at hand (again).   Bloat's dream of a joker homeland on Ellis Island faces its ultimate test.
DEALER'S CHOICE was the eleventh volume in the original run of Wild Cards from Bantam Books, and the third and concluding volume in the Rox Triad.   This one is a fully interwoven mosaic novel, written by Stephen Leigh, Walter Jon Williams, John Jos. Miller, the late great Edward Bryant, and George R.R. Martin, action from start to finish. Out of print for more than twenty-five years, it returns today in a new trade paperback edition from our friends at Tor, with spectacular new cover art from Michael Komarck (who really should be contending for Hugos).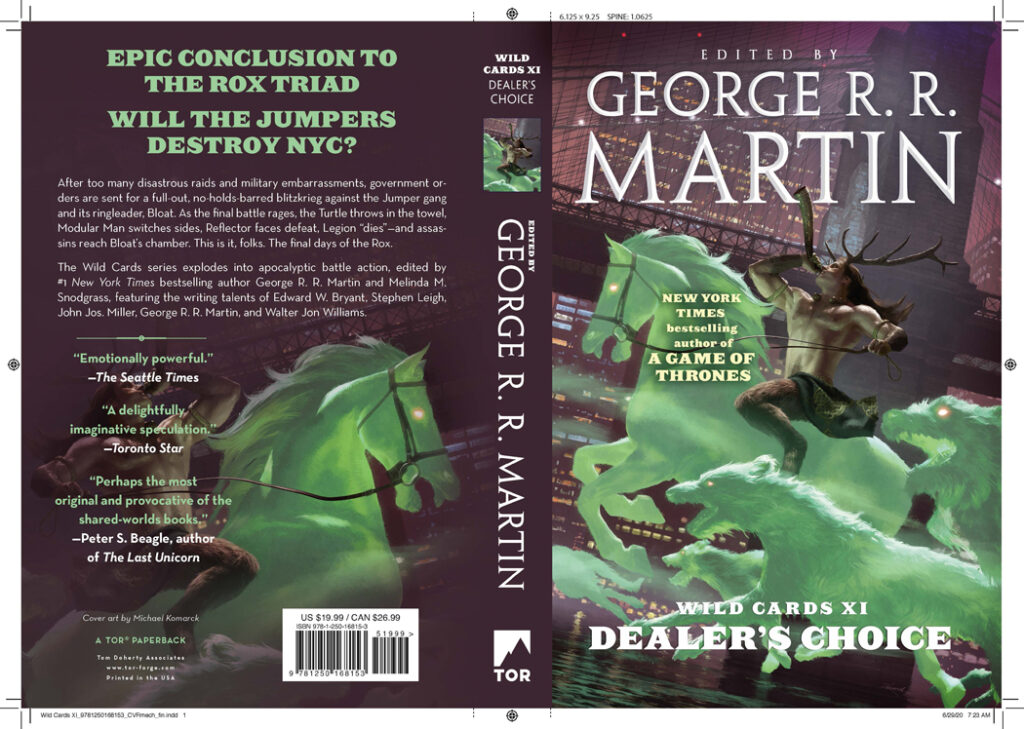 Bloat, the governor of the Rox, occupies center stage this time around, as he and his strange community of jokers and jumpers fight for survival.  Starring with him are fan favorites Modular Man, Carnifex, Wyungare, and the Great and Powerful Turtle.  Co-stars and supporting players include Sewer Jack, Legion, Herne the Huntsman, Cameo, Mr. Nobody, Elephant Girl, Mistral and Cyclone, the bodysnatcher, Detroit Steel, Snotman (the REFLECTOR, dammit!) and many many more.
Copies should be available at any good bookshop still open, or from your favorite on-line bookseller.
Current Mood:

satisfied