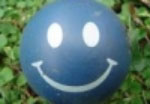 It's about achievement…
One of my great pleasures since reclaiming the Hugo Losers Party (originated in 1976 at Big Mac, by Gardner Dozois and I) has been presenting the Alfie Awards, named after the late great Alfred Bester, who won the first Best Novel Hugo in 1953 for his novel THE DEMOLISHED MAN.
With the worldcon across the pond this year, it seemed only appropriate to award the Alfies to two titans of British publishing, Jane Johnson of Harper Collins Voyager and Malcolm Edwards of Gollancz/ Orion.  My wife Parris helped me present the trophies at midnight (the traditional hour for presenting the Alfies) during this year's Hugo Losers Party at Guinness Storehouse in Dublin.   (That's her in the neck brace.   Yes, she recently had surgery, and thank you for your concern.   She's recovering well).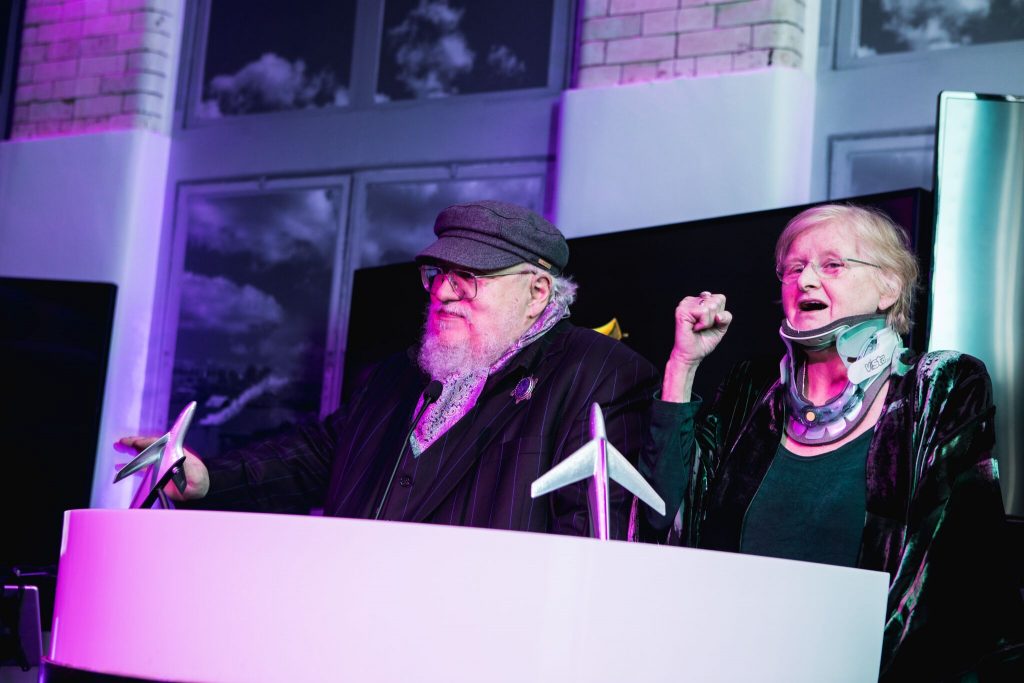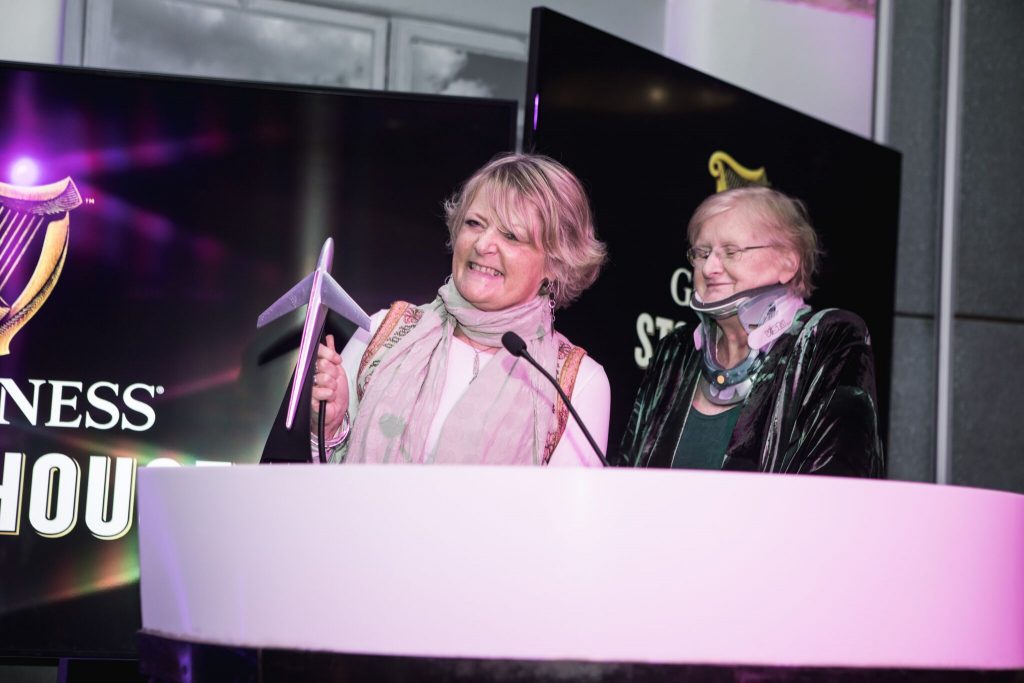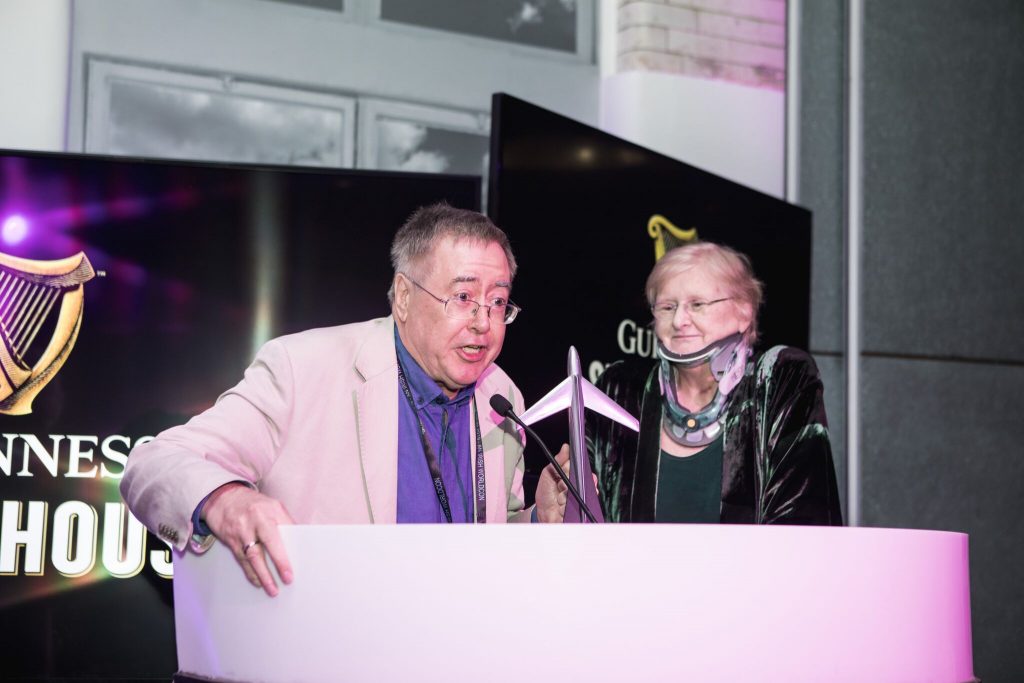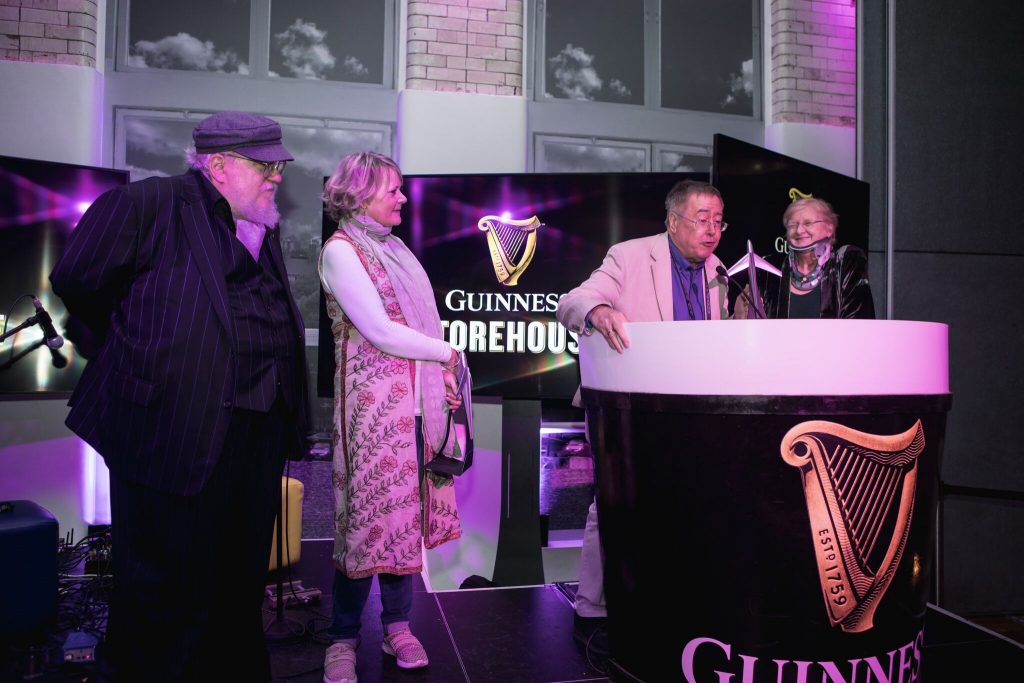 Like some of the original Hugo Awards, the Alfies are made from hood ornaments off 1950s automobiles… smoothed, polished, and restored to a fine silver sheen by Tyler Eugene Smith, who also provided the bases.
I've had the honor of working with both Jane and Malcolm.   Amazing editors, both of them, and stalwart champions for their writers and for our field.   It was long past time they got some recognition from the community that they have given so much to over the decades.
I received a number of awards and honors last month during my trip to England and Ireland (posted about the Burke Medal below and will be talking about the others in posts to come).  But giving is as big a thrill as receiving, and Parris and I loved being able to make this presentation to Malcolm and Jane.
Current Mood:

pleased