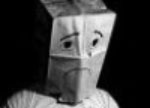 A new season of NFL football has begun, and…
Life is meaningless and full of pain.
The Giants game went more or less as expected.   Saquon was incredible as ever, Eli played well, but OBJ was sorely missed and there was no defense.   Kid QB looked sharp when the game was over, but not sharp enough to be thrown to the wolves next week.   Eli should play.
The Jets collapse was inexcusable.   How the hell could management have let our Pro Bowl kicker walk?  If Sam Darnold is the new Namath, he sure didn't look like it.
I think another long dark season looms ahead.
((Comments allowed, but ONLY on NFL football))
Current Mood:

sad