I won't be at this year's San Diego Comicon, alas. Had to miss the fun, but there's too much work to do, and I know that HBO and Random House and Tor have matters well in hand, with lots of great events and promotions.
Which is not to say I won't be represented: the 2016 edition of the Official SONG OF ICE AND FIRE Calendar will be making its debut at San Diego. I was lucky enough to snag an advance copy.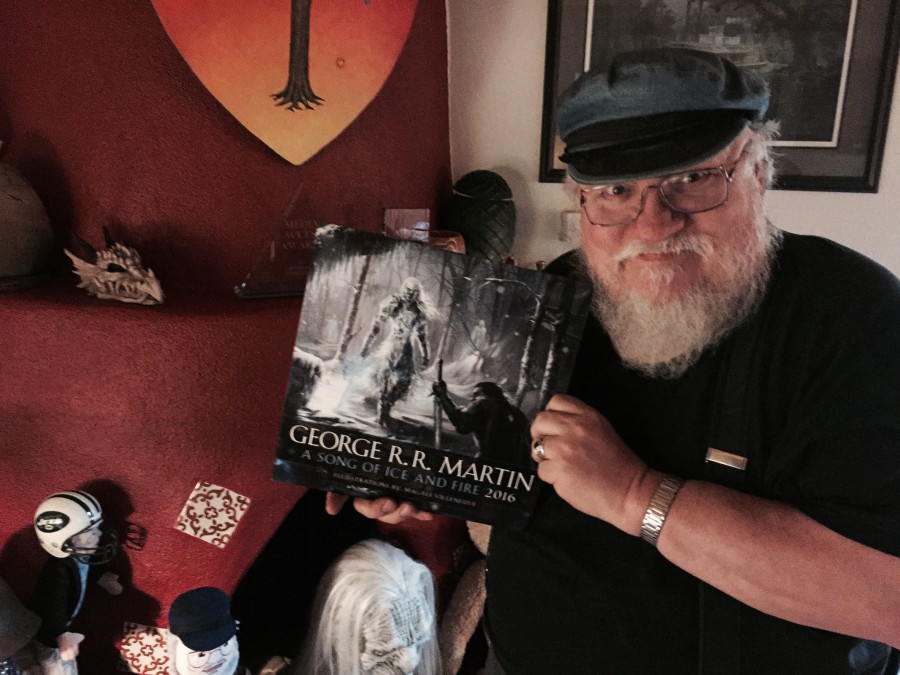 This year the artwork is by the amazing and talented French artist, MAGALI VILLENUEVE, whose past work includes some terrific contributions to Fantasy Flight's games and the WORLD OF ICE AND FIRE concordance. Check out more of her work at http://magali-villeneuve.blogspot.com/ and http://www.magali-villeneuve.com/
The calendars will be available at the Random House/ Bantam/ Del Rey booth at San Diego, so be sure and look them before the supply is gone. Magali has done some gorgeous work here; I expect you will love it as much as I do.