Would that I could be in two places at once. While I was off in Germany, Sweden, Finland, and the Aland Islands, I was winning an award in Seattle.
ROGUES, the latest in the series of massive cross-genre anthologies I've edited with Gardner Dozois, won the Locus Award for the Best Anthology of 2014. The award is voted annually by the readers and subcribers of LOCUS, the PUBLISHER WEEKLY of science fiction, and a "must read" publication for anyone seriously interested in our genre.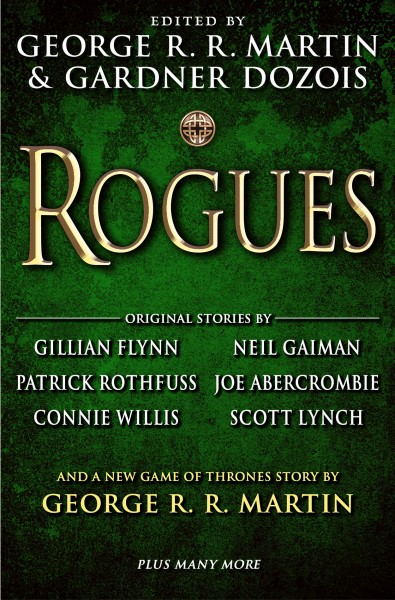 I'm thrilled to say that one of the stories in the book also took home a Locus plaque — Joe Abercrombie won Best Novelette for "Tough Times All Over." ROGUES also had two runners-up on the list, a novella by Patrick Rothfuss and a novelette by Scott Lynch.
The full results can be found here: http://www.locusmag.com/News/2015/06/2015-locus-awards-winners/
The two LOCUS Awards are the latest additions to the anthology's awards haul. Gillian Flynn's story for ROGUES earlier won an Edgar, and the book itself was voted a Stabby Award by the members of the Reddit online community.
If you'd like to check out the book for yourself, autographed hardcovers are still available from the bookstore at the Jean Cocteau Cinema: http://www.jeancocteaubooks.com/