So… as I was saying back before the Golden Globes, our trip to LA, various other awards, and all the exciting football stuff distracted me… nominations for this year's Hugo Awards are now open. The Hugos are the field's oldest award, and to my mind the most important… not that the others aren't swell, but the Hugos are chosen by you, the fans and readers.
To nominate, you do need to be a member of this year's worldcon (Chicon 7), last year's (Renovation) or next year's (LoneStarCon). Any of the three will do. You can find the ballot here: https://chicon.org/hugo/nominate.php
Lots of categories on the Hugo ballot (too many, maybe, and more being added all the time, which I think is a bad idea that cheapens the awards, but that's a discussion for another time and place). I have work eligible in three or four of 'em, and I will mention my own stuff here where appropriate, since it now seems to have become de rigeur to plug your own writing on the internet. But I also have some great work by other folks that I would like to draw to your attention, for your consideration when filling out your ballot.
Let me start with the category BEST PROFESSIONAL ARTIST. I can't draw a stick figure myself, but I have had the pleasure of working with some sensational talents this past year, and there are three of them who are more than worthy of your nomination.
To start, there's JOHN PICACIO, who really needs no introduction to regular Hugo nominator. John has become one of the regulars who appears on the ballot every year, though he has yet to actually WIN a Hugo. Now, it's a honor to be nominated and all, but being the annual bridesmaid does get wearisome. Maybe this should be the year when Picacio actually takes home the rocket. Along with his usual assortment of awesome book covers, this year John devoted much of his talent to the 2012 Ice & Fire calendar, and I think it contains some of his best work to date. Go ye and buy one and see for yourself.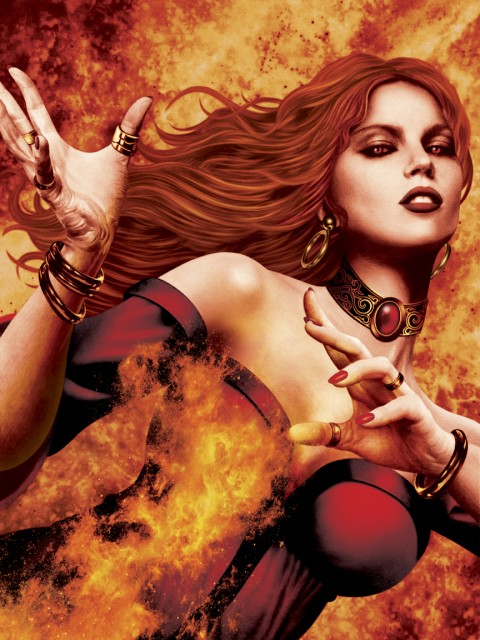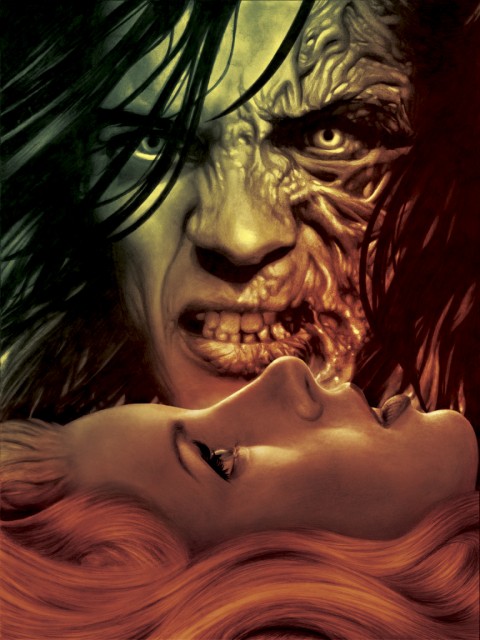 You can see a lot more of John Picacio's artwork on his website at http://www.johnpicacio.com/index2.html
And as long as we are talking calendars, let me also suggest that it is long past time that TED NASMITH received a nomination. Nasmith has long been one of the "big three" of Tolkien artists, right up there with Alan Lee and John Howe, but he's done a lot of other magnificent work as well, including the thirteen gorgeous fantasy landscapes he painted for the 2011 Ice & Fire calendar from Random House.
((EDITED TO ADD)) Yes, the castles below are mislabeled, but it's the only jpeg I have that shows all of the paintings, so I'll keep it up here.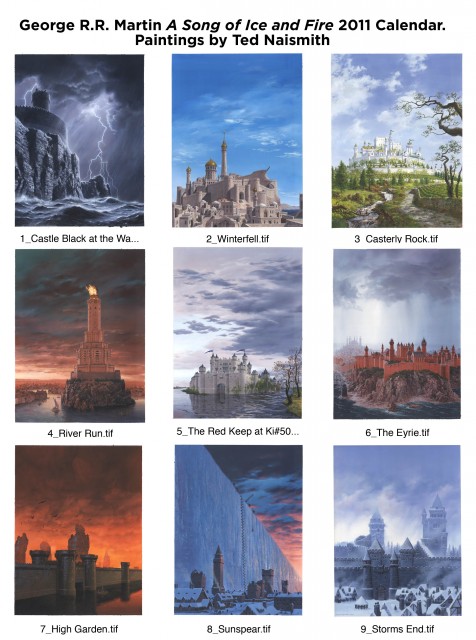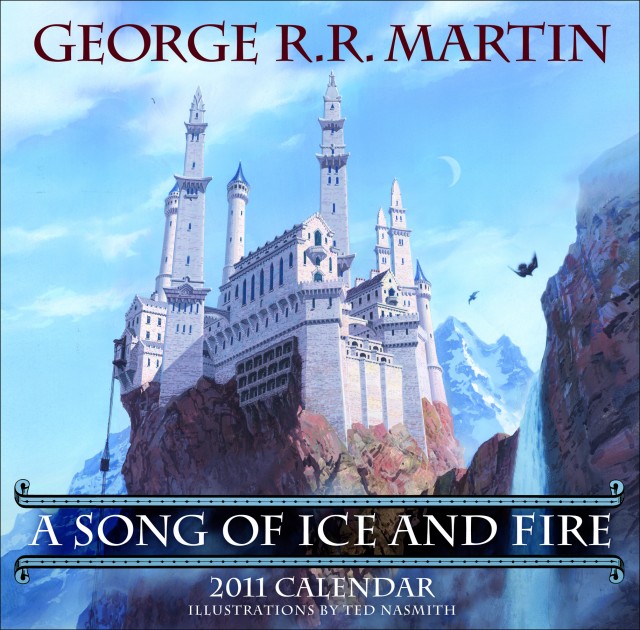 I love Nasmith's work, and I'm thrilled to be working with him again on the Subterranean Press limited edition of A GAME OF THRONES. He's just started that one, but from what I have seen so far, it is going to be a feast for the eyes. To the best of my knowledge, this insanely gifted Canadian artist has never appeared on a Hugo ballot, and it is way past time we changed that.
You can see more of Ted's work on his website at http://www.tednasmith.com/
Last, but most assuredly not least, let me once again make my annual impassioned plea on behalf of MICHAEL KOMARCK. I've worked with Komarck on a number of projects, and his work has always been nothing short of stunning. He painted the very FIRST Ice & Fire calendar, the ill-fated but beautiful (and now, I am told, rare and valuable) 2009 calendar from the Dabel Brothers. He has done great Ice & Fire paintings for Fantasy Flight Games, for Green Ronin, and will be doing some great variant covers for the GAME OF THRONES comic from Dynamite and Random House.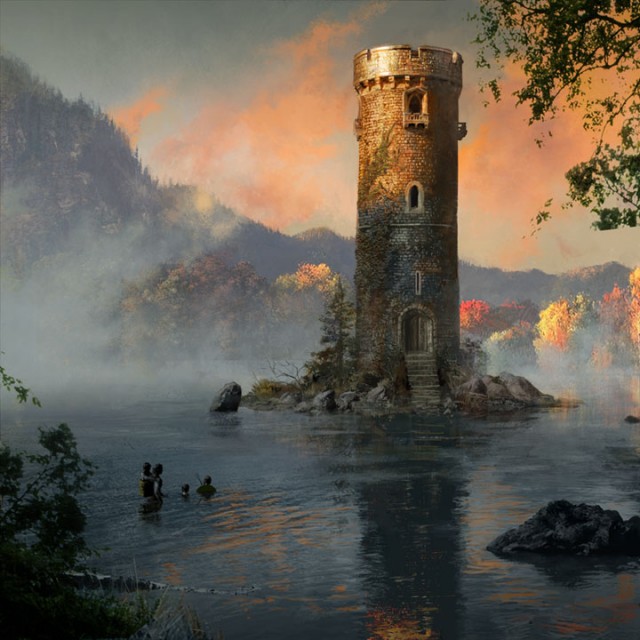 Komarck has also been the cover artist for all of Wild Cards books, both new and old, from Tor, and his work there has been eye-popping as well.

Check out Komarck's website at http://www.komarckart.com/
Like Nasmith, Komarck has never been nominated for a Hugo… though last year he came within shouting distance. This year, let us put him on the ballot. The guy has earned it.
There are lots and lots of great SF and fantasy artists out there, I know. Including the "usual suspects," the small group of illustrators who seem to appear on the Hugo ballot year after year after year. I have no problem with any of them… but when it comes time to make nominations, I do sometimes fear that some voters never look beyond last year's ballot.
Let's not do that this year. I recommended Best Pro Artist nominations for John Picacio, Ted Nasmith, and Michael Komarck.
Current Mood:
null