… and he's landed in my back yard.
He's a gift from m'lady Parris, and the work of a marvelous artist named Tyler Eugene Smith.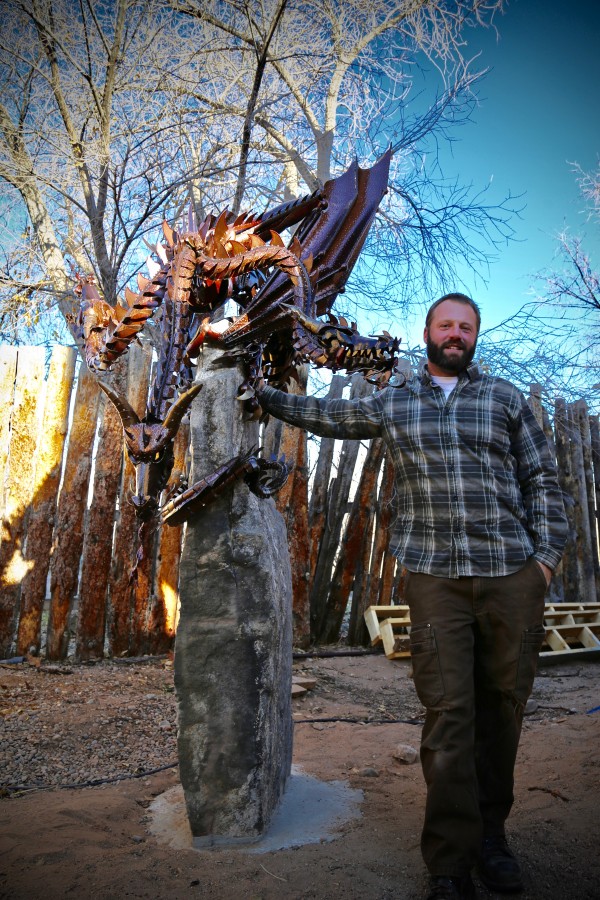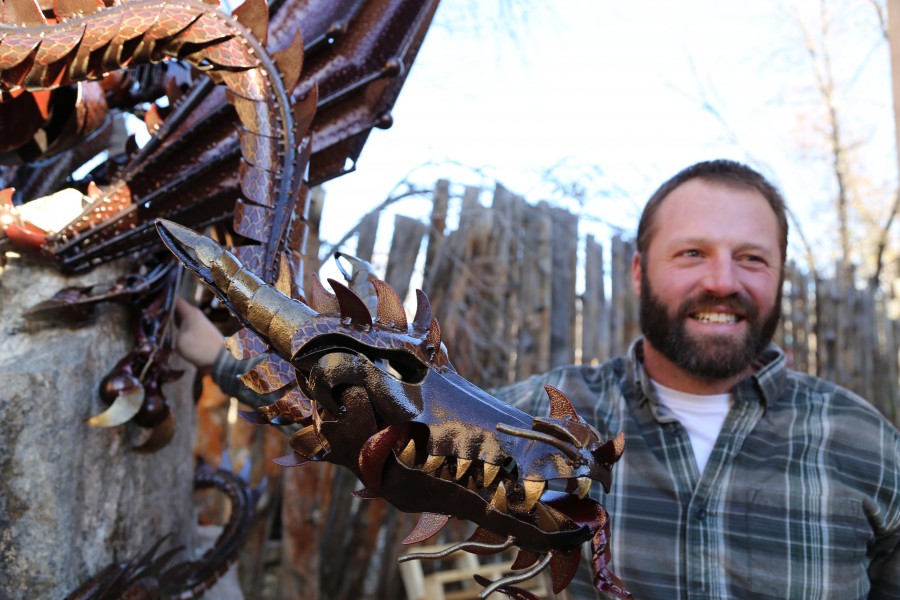 I love it.
And yes, Tyler's the same amazing sculptor who made the Alfies for Spokane and Kansas City. For those he had old hood ornaments to work from, but the dragon he made from scratch.
Current Mood:
null