The British Fantasy Society has released its Long List of nominees for its 2010 awards.
It is a very long list, mind you, but I am pleased to say that SONGS OF THE DYING EARTH is among the nominees for Best Anthology, and three of the stories therein have been nominated as well — Matthew Hughes and Walter Jon Williams in Best Novella, and Robert Silverberg in Best Short Story. (There is no "novelette" category in the BSFS awards. Not sure what the word limits are).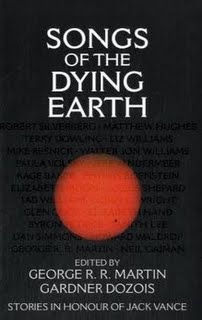 The full list can be seen at:
http://www.britishfantasysociety.org/index.php?option=com_content&view=article&id=592&Itemid=35
Congratulations to Matthew, Walter, and Bob.
The next step for the BSFS is to whittle this Long List down to five finalists in each category for the Short List.
Current Mood:
null