I should mention that the Subterranean Press editions of our Jack Vance tribute anthology, SONGS OF THE DYING EARTH, are not the only versions. Luitingh will be offering a Dutch translation of the book in the Netherlands, Tor will be doing a trade hardback and trade paperback in 2010 and a mass market paperback the following year… and Harper Collins Voyager will be publishing the title in the UK, for all Jack's British and Australian fans.
The British version of SONGS OF THE DYING EARTH is now available for preorder from Amazon UK at http://www.amazon.co.uk/Songs-Dying-Earth-George-Martin/dp/product-description/0007277482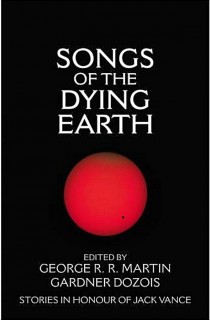 The stories, of course, will be exactly the same in all editions. Only the Subterranean Press editions will include Tom Kidd's interior illustrations, however.
Whichever version you buy, Gardner Dozois and I hope you will enjoy the read.
Current Mood:
null