I love SF and fantasy art. I have a lot of it hanging on my walls. There's nothing as nice as a well illustrated book, which is why I've had so many of my own works done as limited editions by publishers like Subterranean, Nemo, and Dark Harvest. I take a great interest in the cover art on my books.
Which is why the Hugo for Best Artist always drives me buggy. Not that the past nominees and winners aren't worthy. They are. Some fabulous artists have won that Hugo. And won it, and won it, and won it. And same guys get nominated year after year, regardless of what they have actually done during the year in question. They're very talented guys, those nominees, no doubt of it. But other artists, equally talented, have NEVER been nominated. And that's a disgrace. I mean, Alan Lee has never been nominated for the Best Artist Hugo. That's absurd. John Howe has never been nominated for the Best Artist Hugo. That's ridiculous. Ted Nasmith has never been nominated… well, hell, you get the idea.
So, my two cents, let's look beyond the usual suspects this year. Lee and Howe and Nasmith are all worthy of consideration, yes. And here's the guy I'm nominating first and foremost this year:
MICHAEL KOMARCK
He's a newer artist. An up and comer. I first became aware of him when he did the cover for the Meisha Merlin TUF VOYAGING a few years ago. Komarck did a great job with that, and he's only gotten better since. A lot better.
He does the covers for the new Wild Cards books from Tor. Take a look: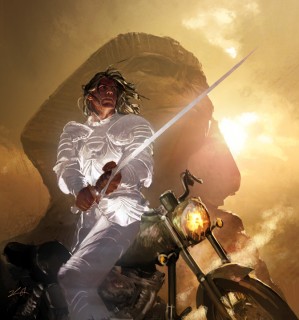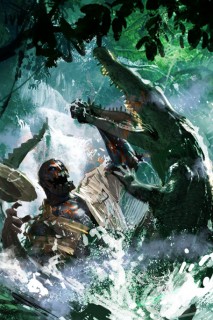 He also did the artwork for the Ice & Fire calendar from the Dabel Brothers. Delivery problems aside, that's a gorgeous piece of work. Here, take a look: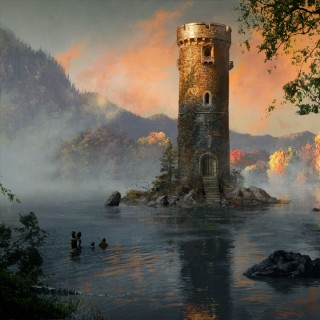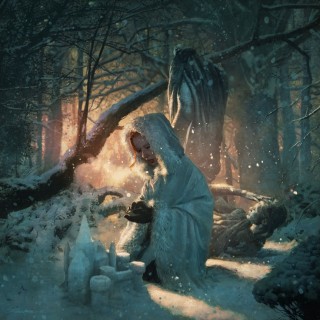 And less you think that Komarck only illustrates my own books, here's a cover he did for the Subterranean Press edition of Steven Erikson's GARDENS OF THE MOON: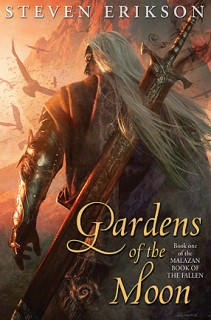 So, if a picture's worth a thousand words, there's five thousand reasons right there to nominate Michael Komarck for Best Artist.
There's tons more, which you can explore to your heart's content on Komarck's own website at http://www.komarckart.com/
I think this guy is fabulous, and it's long past time he got some recognition. So please keep Michael Komarck in mind when filling out your Hugo nominations.
Current Mood:
null