The American Library Association has named HUNTER'S RUN — the three-way collaboration between me, Gardner Dozois, and Daniel Abraham — as the outstanding SF novel of the year on their 2009 Reading List:
http://www.ala.org/ala/newspresscenter/news/pressreleases2009/february2009/rusareadinglist.cfm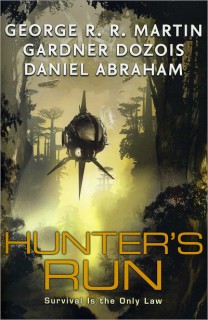 Got some distinguished company there. We're all delighted.
I love librarians. Smart, sexy, and they have such good taste in books.
(But who knew that "adrenaline" was a genre?)
Current Mood:
null