Les Dabel writes:
"I am on it right now. It looks like within 7 to 10 business days all this should be cleared up. I am also waiting for the extra copies from Quebecor so I can send to you to sign. The packages for these 250 copies have already been put together. So once we receive them from you we will send them right out."
And once I receive them, I will announce it here.
In another email, Les says:
"The worst problem we've had is the international orders. Because the packages were under 1 pound we were told that we did not need custom forms filled out with the packages. Well they were incorrect even though the packages were under 1 pound they were slightly larger than a package that did not require a customs form. I've received pretty much everyone of the international orders back. I've been resending them out with the custom forms. I was doing a great job responding to people emailing us about their calendars up until last week when I pulled a back muscle from carrying boxes and was out for pretty much the whole week. This weekend I've been emailing the customers and updating them and making sure replacements are being sent."
Anyway… I am hopeful that we are on our way to getting the problems fixed, and that within a couple of weeks (perhaps longer for the overseas orders) everyone who paid for a calendar will have one.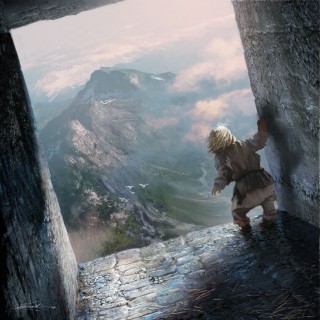 (That's February, by the way. Jon Snow was January).
Current Mood:
null