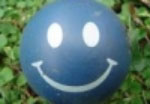 Happy Boxing Day, folks.
Here's hoping all my friends, fans, readers, and viewers had a great Christmas.  I hope Santa was good to you.
We had a nice couple of days here in the Land of Enchantment.   A wonderful Christmas dinner, the company of friends, eggnog and prezzies.
And of course we watched a couple of our favorite Christmas films.   A Christmas Carol — the Alastair Sim version, still the best, which is actually titled SCROOGE — and BLACKADDER'S CHRISTMAS CAROL, the funniest.
Christmas movies are one of my favorite things about Christmas.
Hope you and yours enjoyed your own holidays.
Current Mood:

happy