Maybe.   Probably.   (We hope, we hope).
We made a little short film of Howard Waldrop's classic short story NIGHT OF THE COOTERS back in August, right here in Santa Fe.   From a script by Joe R. Lansdale, directed by and starring Vincent d'Onofrio.   Shot the whole thing green screen, then turned it over to the wizards at Trioscope Productions (https://www.trioscopestudios.com ) who are adding… well, pretty much everything except the actors and the horses.
The film probably won't be finished until next March.   Maybe February, if we are lucky.
But Howard Waldrop is going to receive the Lifetime Achievement Award at the World Fantasy Convention in Montreal, the first weekend of November.   He will not be able to attend to accept in person, alas… but we wanted to mark the occasion somehow, so we're working as fast as we can to finish a short teaser / trailer for NIGHT OF THE COOTERS that can be shown at the con.   A little treat for all the Waldrop fans.
I hope we finish it in time.  I hope those of you attending the con will see it.   I hope you will love it.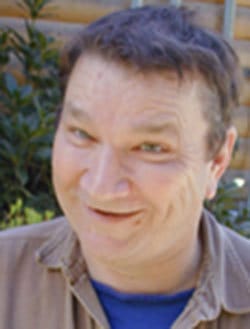 Did I mention that this honor for H'ard is well deserved?   And long long overdue?
Current Mood:

bouncy