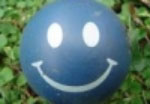 The Stagecoach Foundation continues to impact New Mexicans and provide pathways into the film & TV industry, but we can't do it alone; it's only with our partners that we can provide quality training & job placement. One such partner is Stan Cassio and his post-production company, Mango NM.
Stagecoach Foundation and Mango NM's collaboration creates opportunities for New Mexicans in the post-production arena. Having a pool of post-production professionals is essential to a thriving film industry. Mango NM has donated 5 editing bays, a teaching station and is committed to training and hiring New Mexicans – Oh, and did we mention the training is FREE?
Mango NM is a state-of-the-art, full service post-production company providing digital dailies for Santa Fe Studios and Q Studio on productions such as Perpetual Grace, Goliath and Roswell, NM.
Stan Cassio's generosity and expertise are essential in our success, and we couldn't be more grateful. Thank you, Mango, NM!
Find out more about Stagecoach Foundation and how you can make a difference too.
Donate Here https://secure.givelively.org/donate/stagecoach-foundation-inc/fund-film-training-workshops