The world is changing so quickly around us these days that it is hard to keep up.
New Mexico has requested that all non-essential businesses close, to help fight the spread of the coronavirus.   Accordingly, we are going to go ahead and shutter our bookstore, Beastly Books, on Montezuma Street in Santa Fe.   As with the adjoining theatre, the Jean Cocteau Cinema, the store will remain closed until April 15, at which point we will re-evaluate and act accordingly.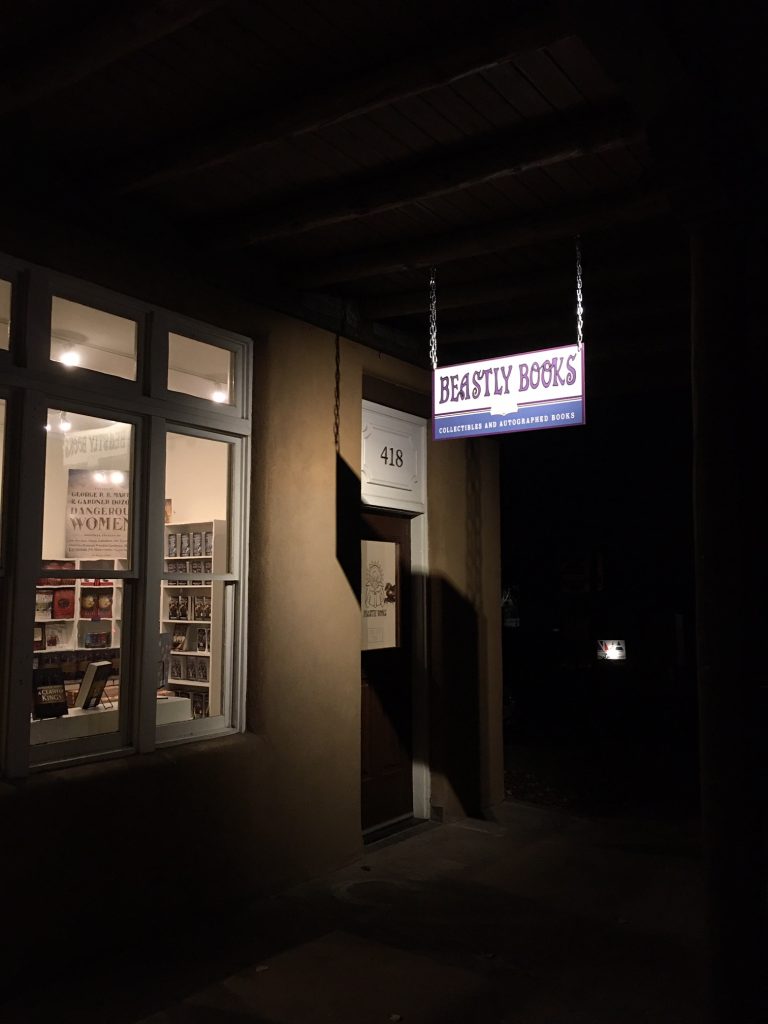 I am going to continue to pay the Beastly Books staff during the closure, just as we're going with the JCC.  I urge all small business owners… and all large business owners, for that matter… to do the same.   The economic consequences of the virus are going to be severe enough without throwing people out of work and cutting off their paychecks.
Although the brick-and-mortar side of Beastly Books will be closed, we will continue to sell books via mail order.   You can choose from among our large stock of autographed books in all genres at https://jeancocteaucinema.com/product-category/signed-books/
JCC and Beastly Books will be back as soon as it's safe, better than ever.
Thanks for your patience and understanding.   And do keep safe, friends, wherever you are.
Current Mood:

sad