Nominating for the Hugo Award for Best Professional Artist is always especially difficult.   There are so many terrific talents working in science fiction and fantasy just now, it is next to impossible to settle on just four or five as being worthy of a nod.   Nonetheless, that's the way it works, so…
Once again, I've had the honor of working with some astounding artists during the past year.   Let me bring a few of them to your attention.
MICHAEL KOMARCK, who has been the cover artist for most of the Wild Cards books since Tor revived the series, once again excelled this year, with knockout covers for both LOW CHICAGO and TEXAS HOLD 'EM.   Take a look: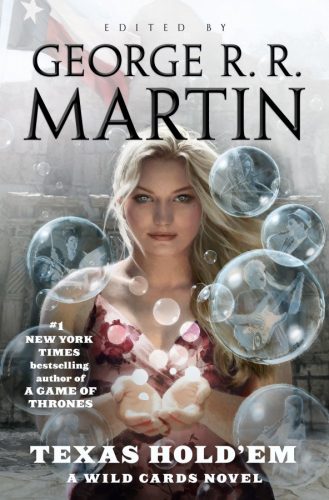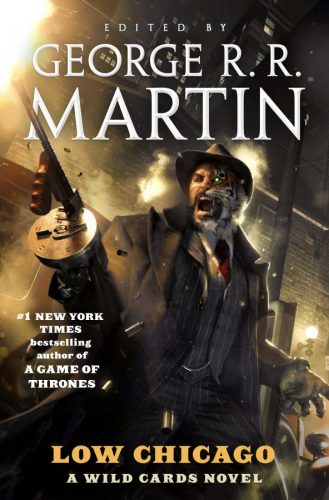 Komarck is a meticulous craftsman who always takes great care to get the characters right.  I can't imagine anyone capturing Bubbles or Khan any better than he did on these covers.   It is truly past time that Komarck got another Hugo nod.
We had so many Wild Cards titles released last year that Tor brought in other artists to spell Komarck.   One of them was DAVID PALUMBO, who did the art for the reissue of ONE-EYED JACKS, featuring the Oddity.   Palumbo was also the artist for Bantam Spectra's illustrated edition of NIGHTFLYERS: the cover and the gorgeous interior plates were all his.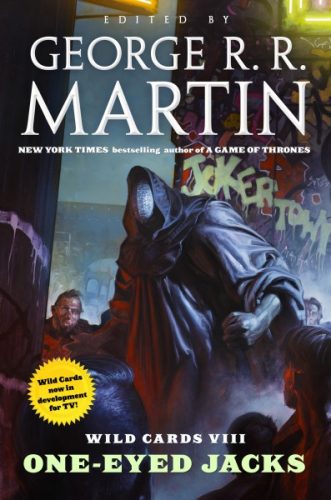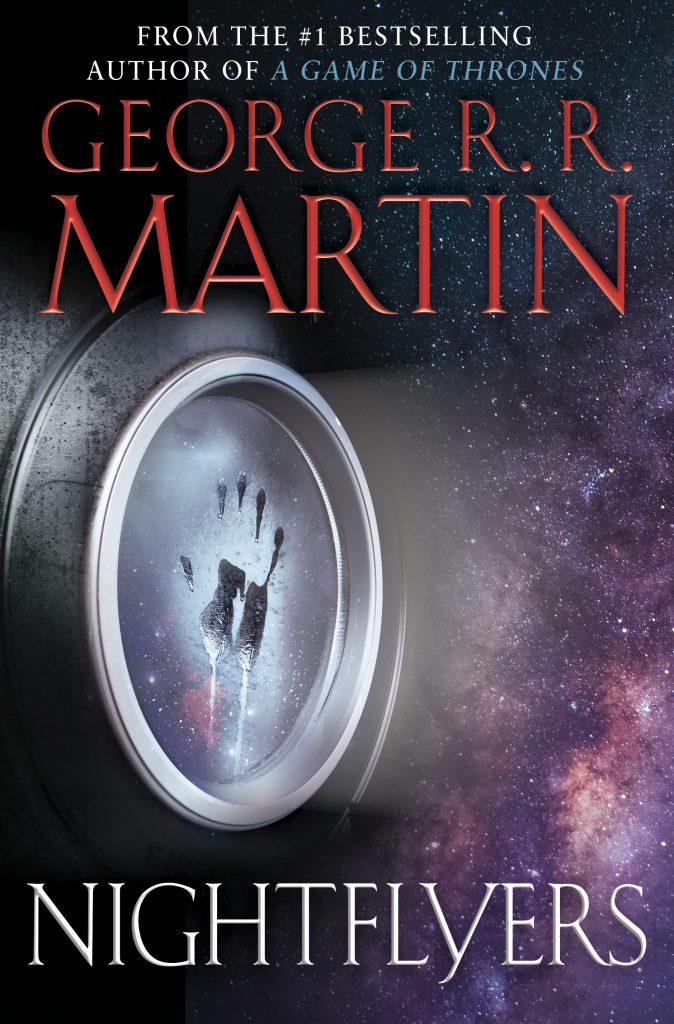 Of course, no discussion of Wild Cards artists would be complete without a mention of JOHN PICACIO, who illustrates all of the stand-alone Wild Cards stories that appear on Tor.com.   Here are a couple of the pieces he produced last year, to illustrate Victor Milan's "EverNight" and Max Gladstone's "Fitting In."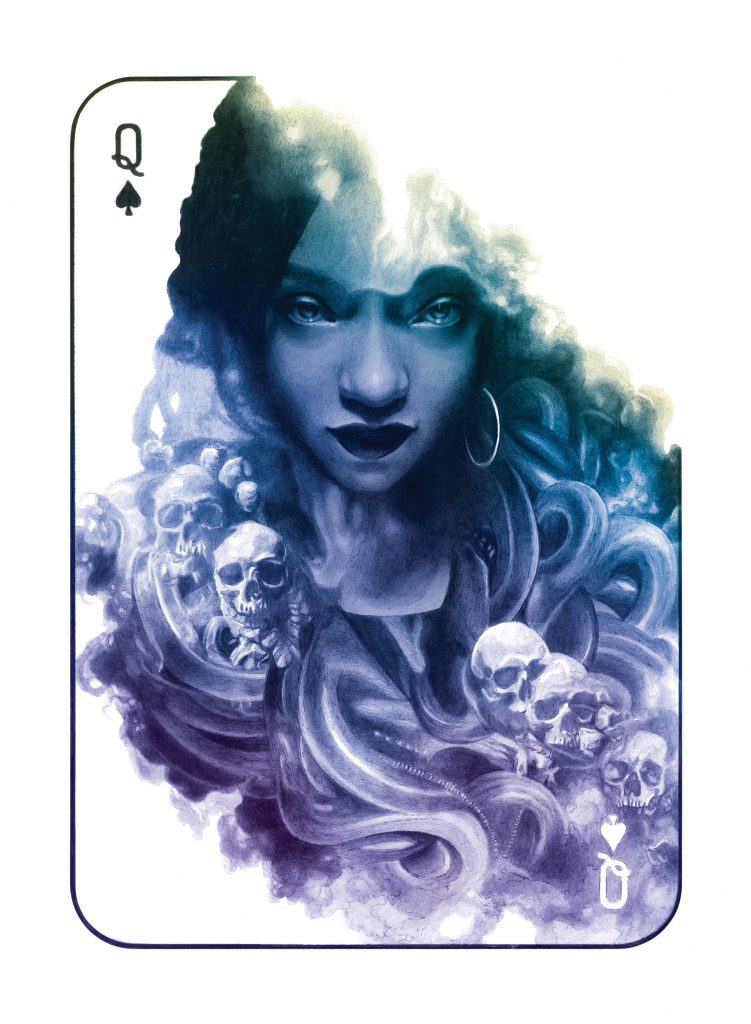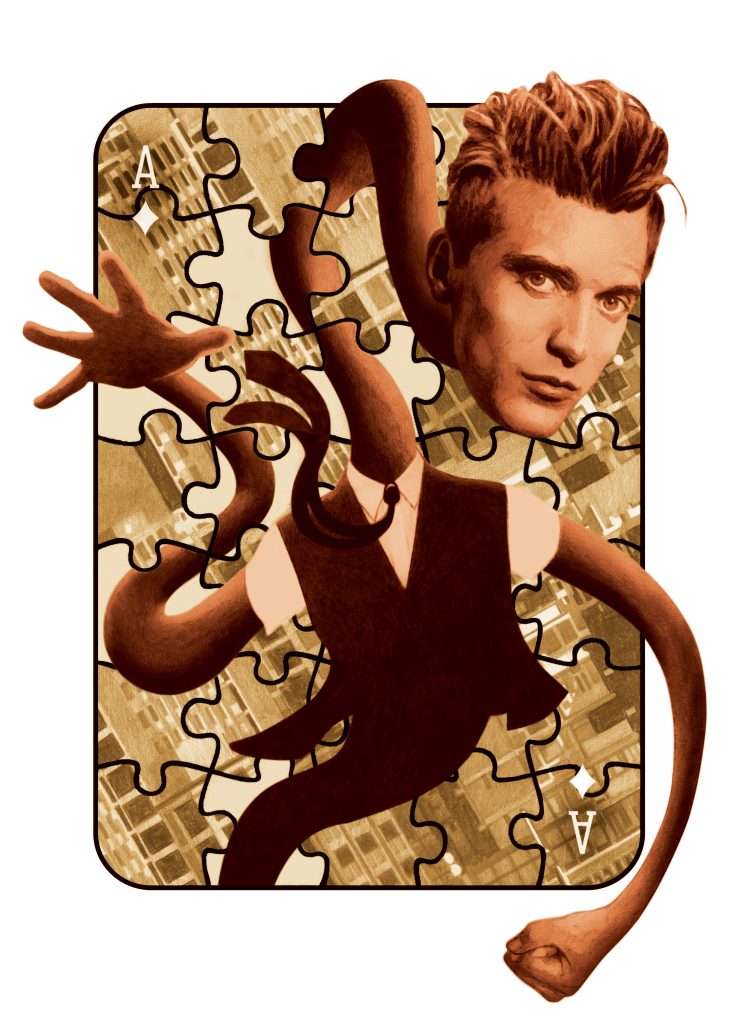 The biggest book I published during 2018 was not a Wild Cards mosaic, however: it was FIRE & BLOOD, the first volume of my imaginary history of the Targaryen kings of Westeros…. published on November 20 by Bantam in the US and HarperCollins Voyager in the UK in a stunning hardcover edition (still in the top ten on the NEW YORK TIMES bestseller list, some two months after publication, I am pleased to report).  The edition was extensively and lavishly illustrated by DOUG WHEATLEY.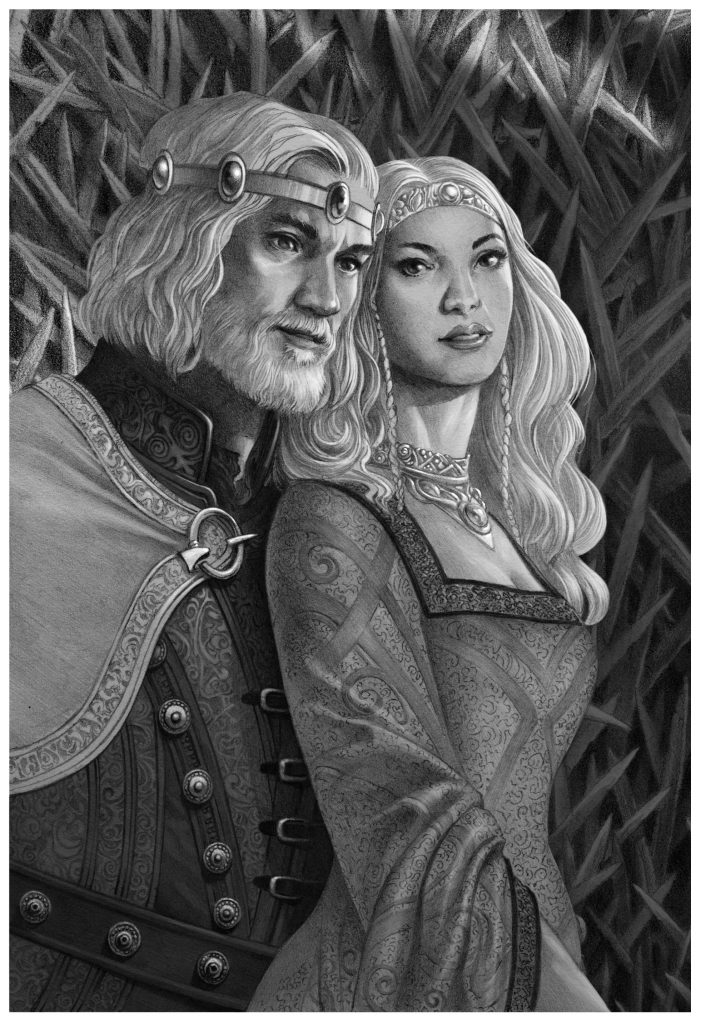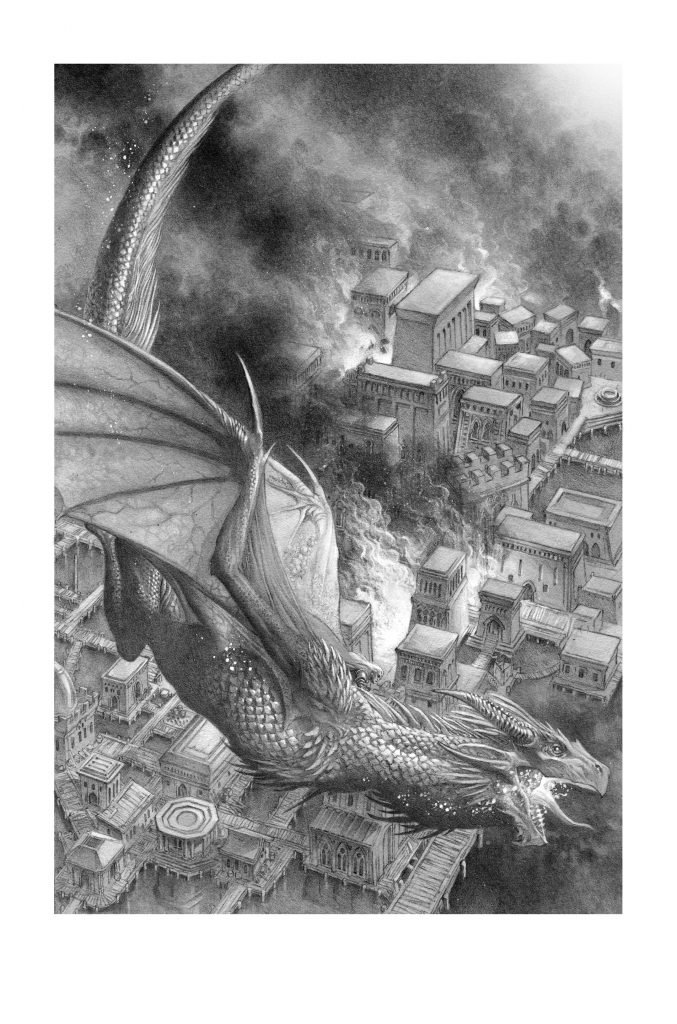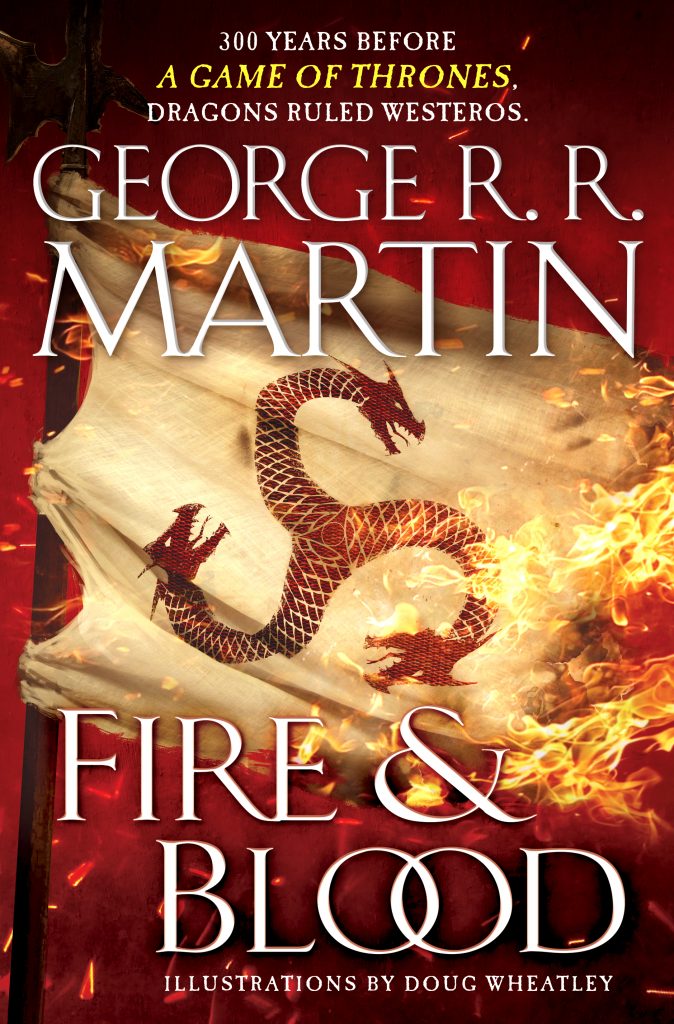 Last… but certainly not least… let me draw your attention to JOHN JUDE PALENCAR, whose powerful (and disturbing) paintings for the 2019 SONG OF ICE AND FIRE calendar make it one of the strongest and most unforgettable in what I like to think has been a very distinguished series.  (Though the calendar covers 2019, it was first released at Comicon in July 2018, so the artwork therein is eligible for this year's awards).   JJP's take on Westeros and its denizens is like none other, and I have already arranged to buy several of his originals for my own walls.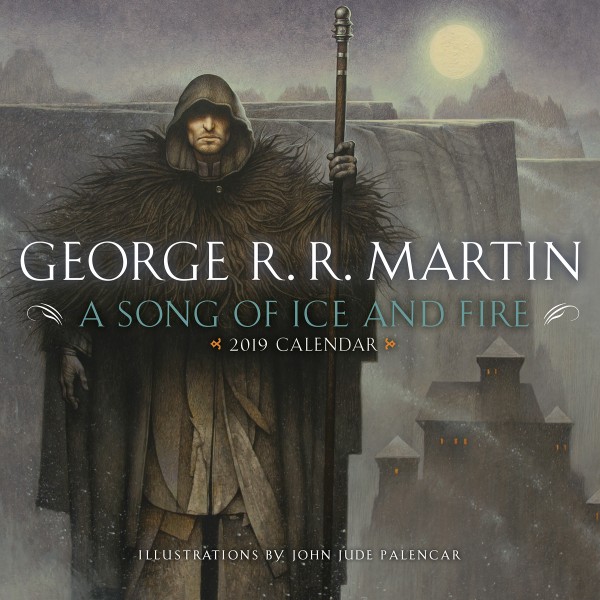 (If you are one of the many who no longer uses wall calendars, but loves great art, you can get signed copies (signed by me, not the artist, alas) of the JJP calendar from the bookshop at my Jean Cocteau Cinema).
So there you are: Michael Komarck, David Palumbo, John Picacio, Doug Wheatley, John Jude Palencar.   Keep them in mind when making your Hugo nominations.   I know I will.
Current Mood:

artistic