I have seen here and there that some people are suggesting A SONG OF ICE & FIRE (by that name, or as GAME OF THRONES) as a possible nominee for the new(ish) Best Series category of the Hugo Awards.   It fits worldcon's very broad definition of a series, I agree… but as I said below in my post about FIRE & BLOOD, I don't consider A SONG OF ICE & FIRE a series, and even it was, FIRE & BLOOD is not really part of it.   More a Related Work, the category where it fits best.
WILD CARDS, however, IS a series by anyone's definition, and is definitely eligible for nomination.
And for what it is worth, WILD CARDS had a hell of a year in 2018.
We published not one, not two, but three new original mosaic novels in the series:  LOW CHICAGO came out in June and TEXAS HOLD 'EM in November, both in the US, while KNAVES OVER QUEENS was a June release in the UK.   I don't know any other contending series that put out three new books last year.  And while I am admittedly far from objective, those three books rank among the strongest volumes in the history of the series.   I am very proud of them, and the fans seemed to love them too.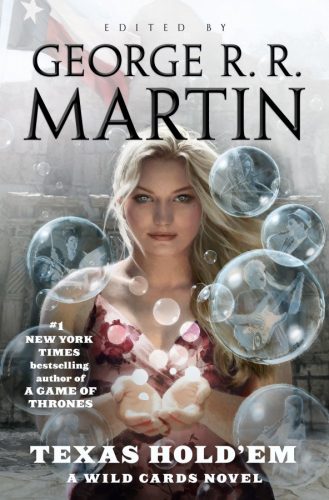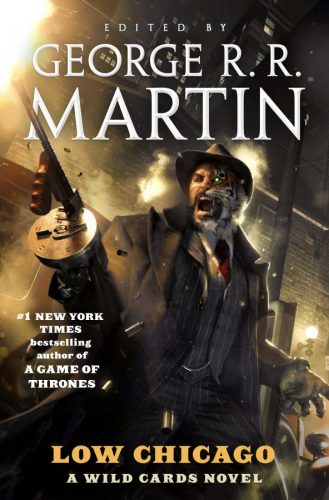 That's not all, however.   We re-released one of the old books too: ONE-EYED JACKS, volume eight from the original series, was released in August, after decades of being out of print.   But it was not a straight reprint.   We also added two brand new stories to the original text, a Magpie story by Kevin Andrew Murphy and a tale of Lady Black from Carrie Vaughn.
In addition, we had three brand-new stand-alone Wild Cards stories published over on Tor.com:
— "EverNight," by Victor Milan, published in February,
—  "The Flight of Morpho Girl," by Caroline Spector and Bradley Denton, published in April,
—  "Fitting In," by Max Gladstone, published in November.
That's a huge amount of original Wild Cards content.   If you haven't tried any of it, you should.   There's some great stuff there.   I am a lucky editor, and I've assembled an amazing team of writers in Wild Cards.
And 2018 was our thirty-first year.   We now have twenty-seven volumes in print, with three more in the pipeline… and probably a lot more to come, especially if the TV shows take off on Hulu.   No other series comes close.
I hope the Hugo nominators will agree.
Current Mood:

hopeful