Yes, worldcon belongs on Labor Day weekend, dammit, just as I said below.
But there is one cool thing about being home on Labor Day. That's the weekend that Santa Fe celebrates its annual Fiesta, and the burning of Zozobra.
Old Man Gloom went up on Friday, for the 93rd year. Forget your Burning Man! Santa Fe is the original. (Okay, Zozobra doesn't have an Orgy Dome. Score one for Reno).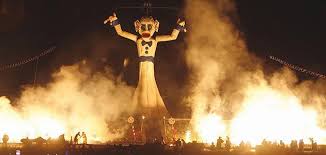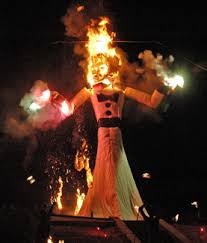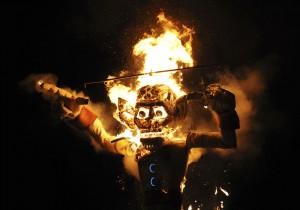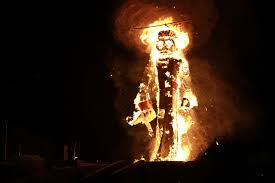 Next year, forget the desert, come to Santa Fe for Fiesta. You can watch Zozobra burn, eat some green chile, catch a movie at the Jean Cocteau, and see Meow Wolf.
And we have water!
Current Mood:

weird