I am off to California tomorrow.
First stop will be Long Beach, for Stokercon, the annual gathering of the Horror Writers Association and the presentation of the Bram Stoker Awards. (That's the one that looks like a creepy house, as opposed to the new World Fantasy Award, which looks like a creepy tree). This year's Stokercon will be on the Queen Mary, which I last visited for a Nebula Awards banquet in… ohmigod, could it really have been 1996? Where do the years go? (Thinking back, that must have been a few months before A GAME OF THRONES was published. Little did I dream how much my life was about to change).
I love old ocean liners (modern cruise ships not so much), so banqueting with my brothers and sisters in horror on the Queen should be a hoot and a half.
After that, it's down to San Diego for a fundraising event for Clarion. I'll be having a conversation with Kim Stanley Robinson.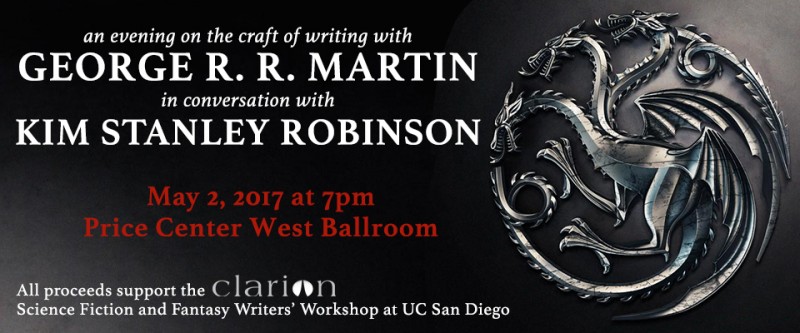 Alas, I'm told the event is already sold out.
And, sorry, no, I will not be signing… just talking.