The bookshop at the Jean Cocteau Cinema is having a special for the rest of the month on autographed copies of HIGH STAKES, the latest volume in the Wild Cards series.
HIGH STAKES normally retails for $27.99, but for the rest of the month we're cutting five dollars off and offering it for $22.99… while the supply lasts.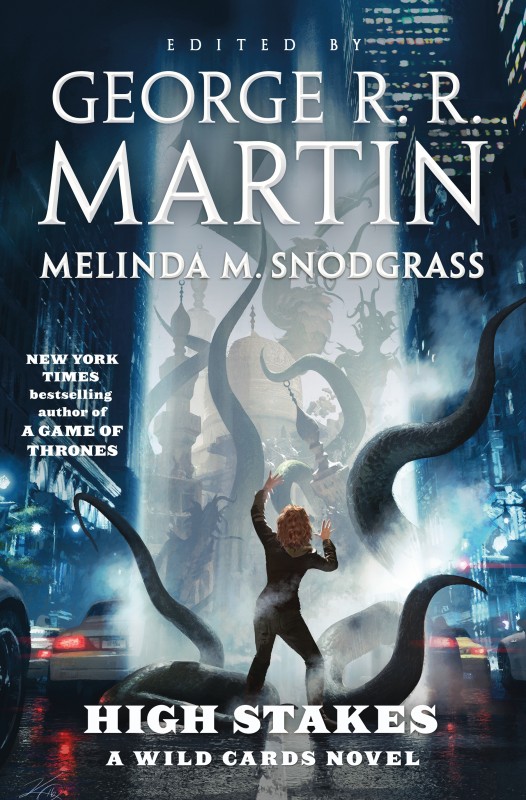 These are first edition hardcovers… all with four autographs. They're signed by yours truly, and by three of my participating writers, Melinda M. Snodgrass, John Jos. Miller, and Ian Tregillis. (You'll have to collect the rest of the signatures yourself).
ALL of the books at the JCC are autographed, fwiw. You can check out the full list on our website at http://jeancocteaucinema.com/product-category/author/