Bestseller, Hugo Award winner, former SFWA president, blogger, bon vivant, and the world's leading expert on taping bacon to cats… John Scalzi is a man of many parts.
He made a whirlwind visit to Santa Fe yesterday, and the Jean Cocteau was thrilled to host him.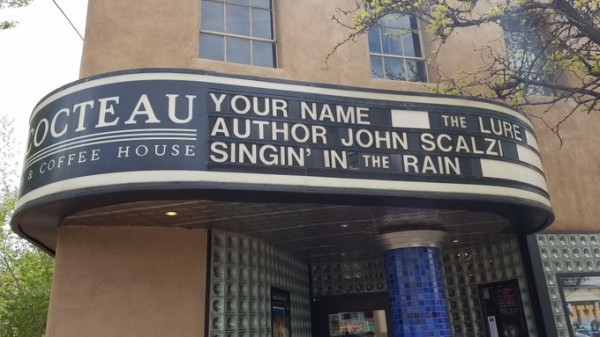 He did not actually sing in the rain. But he did play a ukulele. And he talked. And laughed. Ate a churro and some carne adovada. And signed a LOT of books.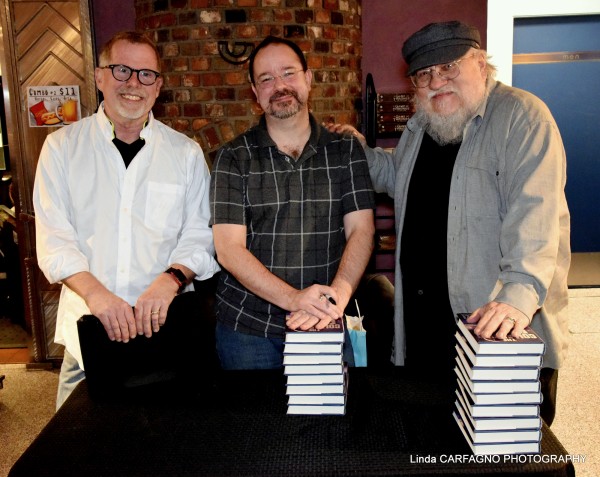 (That's me and Steve Gould with him in the picture)
If you couldn't be there, hey, no problem. We'll be putting up a video of our talk. And we made him sign stock before we let him go, so you can get your autographed copies of THE COLLAPSING EMPIRE, OLD MAN'S WAR, and REDSHIRTS (winner of The Big One) from the Jean Cocteau website.
http://jeancocteaucinema.com/
Next up: magician Francis Menotti.